Hyva technician training in Asia
By Christian Shelton13 April 2018
Dutch hydraulic loader crane manufacturer Hyva is actively focusing on technician training. The company recently held a three-day training course and workshop at the Hyva Malaysia facility, in Kuala Lumpur, for technical staff from its Asian offices.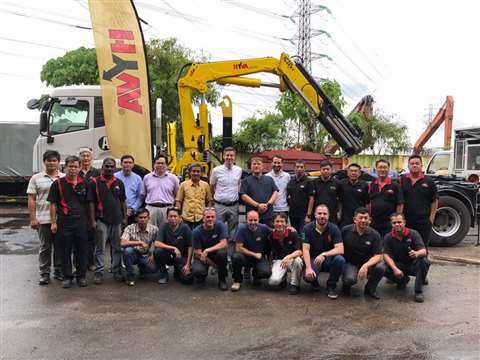 According to Hyva, a competent application engineer is able to assist the sales organisation in optimising the selection of the product for customers, help with truck installation and offer user training based on daily, and exceptional use, requirements. It said that the value of application engineering and after-sales competences is recognised by crane owners around the world.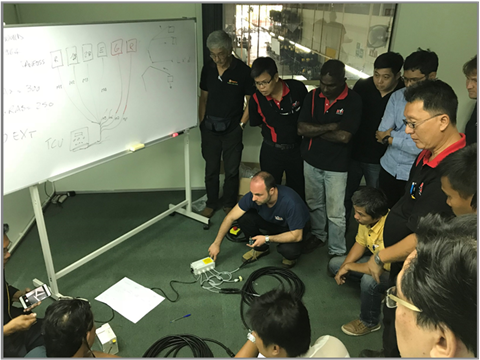 Davide Catellani, line of business director cranes, commented, "It has been a pleasure to welcome technicians from Malaysia, Indonesia, Thailand, Singapore and Vietnam, And, to see them communicate with each other, share experiences and ideas, and work on cranes and demo units with the trainers is very encouraging."
Hyva said all participants will continue to train the local importers, dealers and partners to support its presence in the Asian market.