JJ Curran scales up with MLC 300
By Hannah Sundermeyer27 January 2021
JJ Curran purchased a Manitowoc MLC 300 to expand the company's crawler crane rentals.
JJ Curran Crane Company has added a Manitowoc MLC 300 to its fleet to further enhance its role as a reliable source for crawler crane rentals in Michigan, the company said. The Manitowoc MLC 300 will join Curran's fleet of high-capacity all-terrain and rough terrain cranes.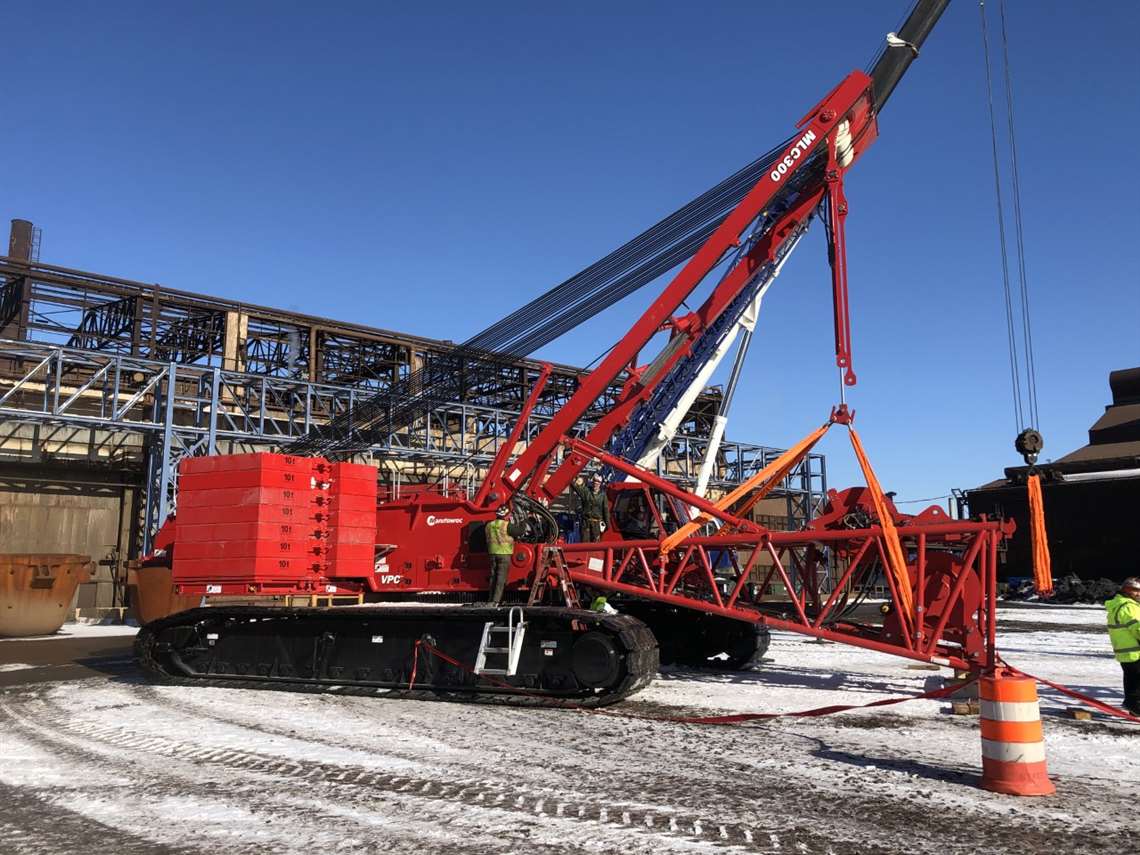 The 330-ton crane features 315 feet of main boom, a wide array of boom/jib configurations, and the Variable Position Counterweight (VPC) system. The VPC system allows the counterweight to be adjusted depending on the boom extension, automatically balancing the crane's center of gravity. Because the counterweight is movable as needed, VPC helps reduce the crane's operating footprint, which in turn helps reduce the ground-bearing pressure and the amount of ground preparation required for crane operations.
"The MLC 300 is a versatile, very strong crane with great charts. It is going to be a great asset to our fleet," said Mark Wade, VP of sales and operations, JJ Curran. "This crane will serve a wide variety of customers, whether it is new construction, heavy industry, or road work. Anywhere you need to get way out and way up, this crane will have our customers covered."
According to JJ Curran President Jeff Curran, the adaptability of the MLC 300 will benefit customers with challenging lifts. "This crane enables us to complete jobs where set up space might be limited, while its reach, configuration options and overall strength will make it very popular piece of equipment," said Curran. "This is one of the strongest cranes in its class."