Jozef Hermans adds Sefiro roller
By Leila Steed25 March 2020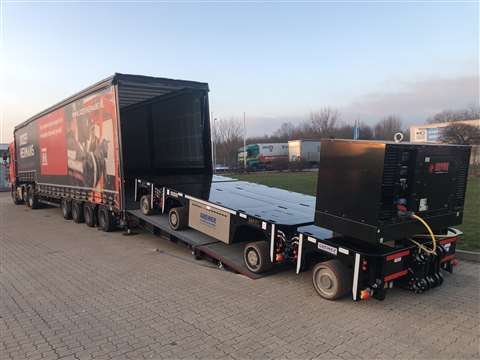 Netherlands-based company Jozef Hermans Industrial Movers has added a new Sefiro self propelled industrial roller to its fleet.
The company, which has been in operation for more than 70 years, purchased the custom-built transport vehicle from manufacturer Greiner Fahrzeugtechnik in Germany.
Designed for the craneless pick-up, transport and set-down of loads, Jozef Hermans' new unit is equipped with both a diesel power pack and a 400 volt electric drive unit, which can be powered from either a local power grid or from a generator.
According to Greiner, the modular design of the vehicle allows additional extensions to be fitted and each 1-axle line can be coupled to allow payloads of 70 to 140 tonnes to be carried.