Kiloutou rebrands in Italy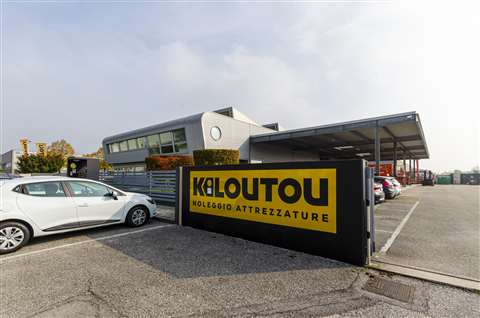 France-based rental group Kiloutou is rebranding its operations in Italy under its own name.
The process has started with Cofiloc-Euronol, acquired by Kiloutou in 2017, and will be followed by Elevo and Sticar, which Kiloutou took ownership of in 2018 and 2019, respectively.
The rebranding of Cofiloc-Euronol will be completed over the coming months and see all elements of corporate identity and inter-company communications brought in line with the Kiloutou structure.
Company vehicles will have the yellow Kiloutou livery, while branches are adopting new Kiloutou Equipment Rental signage, to replace Cofiloc Professional Rental.
The name changing programme started with the branch in Codroipo, Udine province, and will be completed in the coming weeks with the S. Biagio di Callalta headquarters.
The rebranding will be accompanied by the appointment of a new Kiloutou area manager at Codroipo. Anna Zanini will take over the role from Enzo Magri, who is retiring on 1 January 2021. Magri has managed the branch since 2002, growing it into a market leader, said Kiloutou.
In her new role, Zanini - who comes from a food and packaging management background - will target a number of opportunities in the area, including in the towns of Trieste and Monfalcone, which are destined to see major urban waterfront developments.
The plan for the future, said Kiloutou, will be to continue growing its market share in Italy.