Liebherr logistics centre progresses
By Sandy Guthrie13 December 2018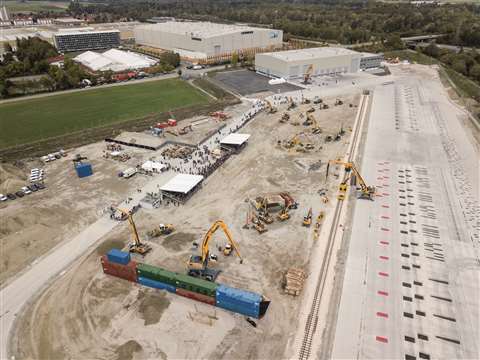 The development area of a new Liebherr logistics centre in Kirchdorf, Germany, has opened, and the department of testing and validation has moved into a new administration building.
The first construction phase of the Liebherr-Hydraulikbagger logistics centre for production started in June 2018. Liebherr will invest a total of around €35 million in the project. The logistics centre will be completed at the end of 2020.
A washing hall is currently being built and the final details of the development area are said to have been almost completed. This part will be finished by the end of the first quarter of 2019, following which Liebherr will start on the area for customer demonstrations, training, and sales and marketing tests in order to give potential new customers, as well as existing customers, a better understanding of the operating principle of the machines within the framework of practical tests.