Major development for screening equipment
By Mike Hayes06 September 2019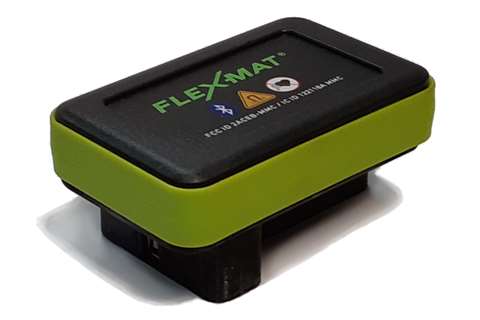 The Flex-Mat Sensor from Major
Major, the Canada-based manufacturer of screening media, has announced the launch of the Flex-Mat Sensor, a vibration data measurement tool with which customers can review results and fine tune screening machines without shutting down the equipment.
The app-controlled vibration analysis sensor enables readings of screen box vibrations within seconds and generates a report that can be either sent or reviewed.
Peter Bauer, Major's R&D and innovation manager, said, "Our focus is on making our customers more profitable and productive. This technology does that by putting a wealth of screen performance data into the palm of their hand.
"The simplicity of our system makes it extremely accessible and allows dealers and their customers to make educated decisions to improve performance and profits."