Mammoth task for Alimak
By Euan Youdale10 December 2018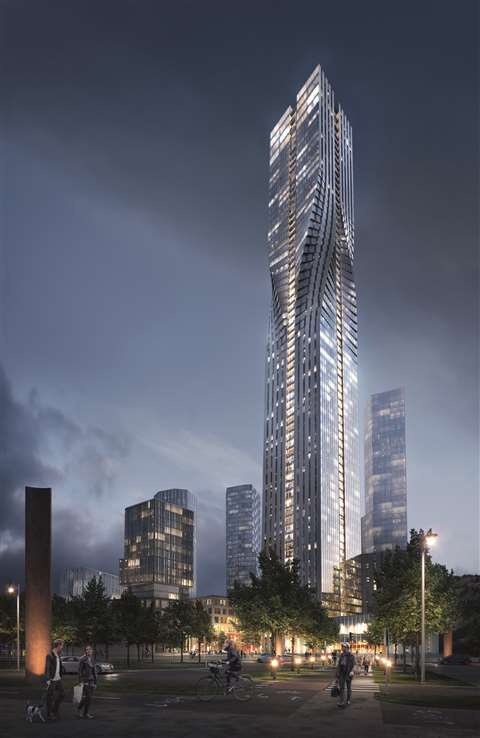 Serneke has placed an order with Alimak Service for the installation and service of five construction hoists for the Karlatornet, in Gothenburg, Sweden.
At 245m, Karlatornet will be the tallest building in the Nordic region and construction is expected to take about 2.5 years. Skidmore, Owings & Merrill, the architect for Karlatornet, is also behind some of the world's tallest and most spectacular buildings, such as Burj Khalifa and One World Trade Centre.
The project requires five Alimak construction hoists and a common tower, one of which is an Alimak Mammoth TM with a payload of up to 5,500kg. It is the first time both an Alimak Mammoth and common tower will be used in Sweden. Installation will start during the third quarter 2019 and is scheduled for completion 2021/2022.
The hoists will serve all floors with large material provided via the Mammoth, while utilising the high-speed hoists to give quick and easy access for personnel.
The Alimak Service team worked with the Alimak construction sales team to offer a complete customer solution to Serneke and said winning the Karlatornet project demonstrated Alimak Service's capability to support the world's largest construction projects.