McCarthy Marland expands Hyundai fleet
By Leila Steed01 June 2021
United Kingdom-based waste recycling specialist McCarthy Marland has expanded its fleet of Hyundai excavators with the addition of four new machines.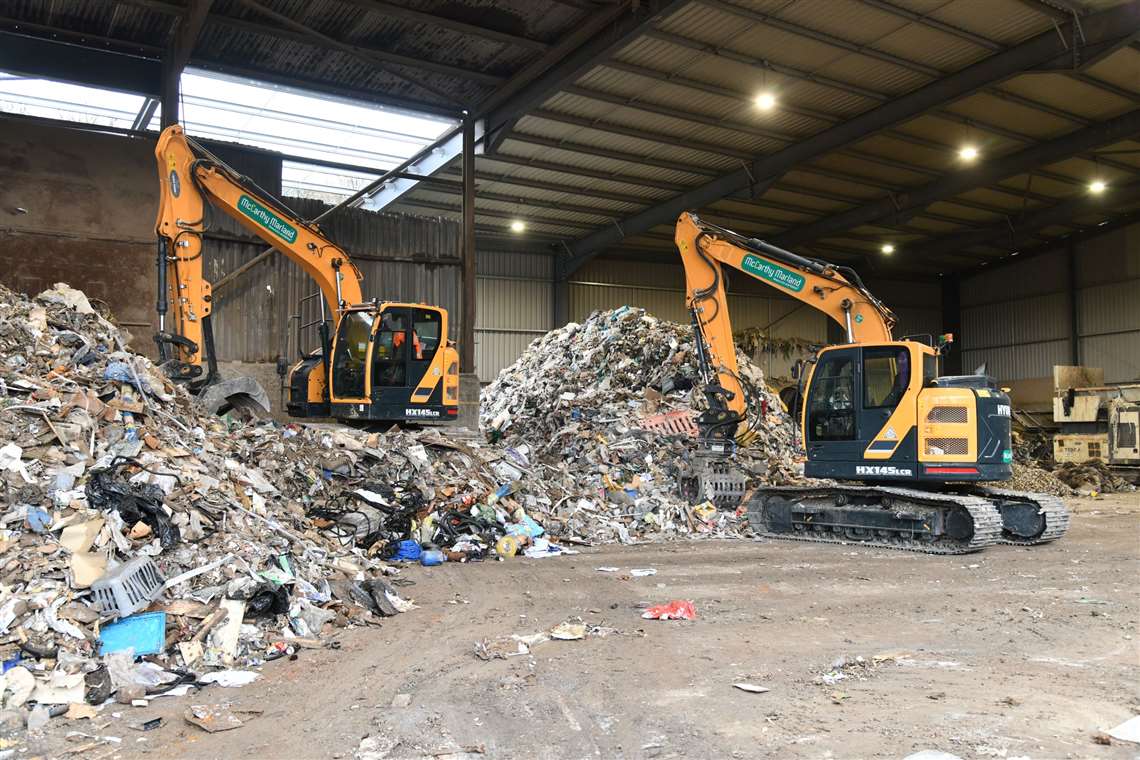 The company, which is located south of Bristol and handles over 60,000 t of general waste and C&D waste every year, added three of Hyundai's 13.9-t HX145LCR and an 8.3 t R80CR-9A model.
The Stage IV compliant HX145LCR excavators are equipped with a Perkins 1204F engine and offer a digging depth of 4.95 m (16 ft).
Joining a fleet of ten other Hyundai machines, two of McCarthy Marland's HX145LCR models are equipped with fixed leg five-tine grab from Geith, while the third has been fitted with a Kinshofer rotating selector grab.
Martin Williams, operations manager at McCarthy Marland, said: "The two different grabs are ideal for different applications but can crossover." 
"The fixed leg version is ideal for bulk moving and loading of a variety of materials whilst the rotating grab is ideally used for picking and cleaning the incoming material as it is tipped."
Part of Hyundai's compact equipment range, the company's new Stage V compliant R80CR-9A features a Yanmar 4TNV98C engine and an offset boom. 
McCarthy Marland will use the machine for work at the top of the material pile and for loading the infeed hopper to the picking station.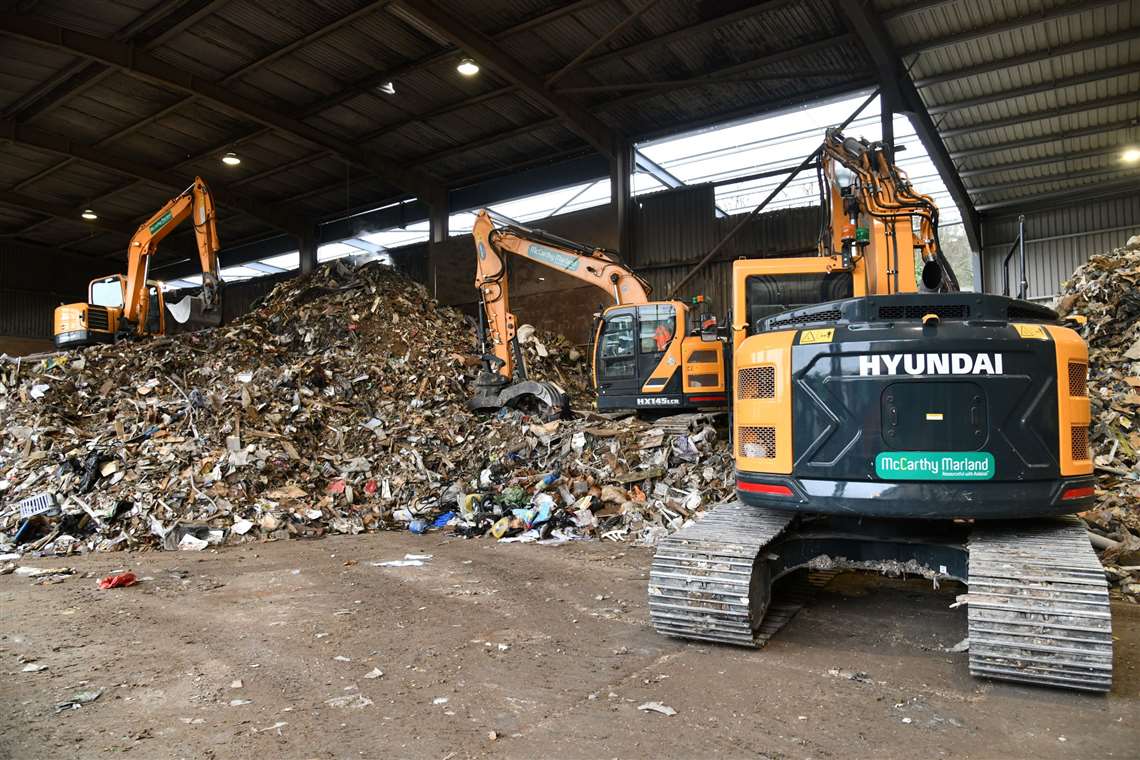 The new excavators, which will be used for a range of tasks including sorting incoming waste and loading outgoing materials, were supplied by local dealer Molson Green.
"The excavators on the site are fully maintained by the service team at Molson," Martin Williams said.
"They'll let us know when the machines are in need of service and let us know in plenty of time so that we can adjust for the down time.
"We staggered delivery of the machines which means only one machine will be needing service at any one time which won't leave us too short."