Metso healthy in 2019 third quarter
By Leila Steed29 October 2019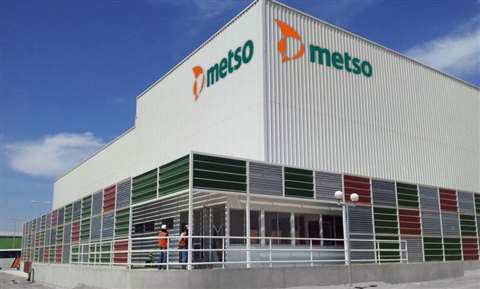 Equipment manufacturer Metso, headquartered in Finland, has released its third quarter results for 2019, reporting healthy activity in both its Minerals and Flow Control segments.
The company saw a 19% improvement in its sales for the quarter, which came to €933 million (US$1.04 billion) compared with €786 million ($866 million) for the same period in 2018.
Metso's orders also saw an increase, totalling €894 million ($985 million) – up 1% on last year.
Metso president and CEO Pekka Vauramo, said: "Our performance during the third quarter was solid and we continued to deliver good improvement from the previous quarters. Activity in our end markets remained healthy and is visible in the strong order intake for services."
The results came as Metso completed its acquisition of Canadian crushing and screening manufacturer McCloskey International, as part of its profitable growth strategy.
Pekka said: "The McCloskey acquisition in Canada was successfully closed right after the end of quarter. This deal expanded our offering of mobile crushing and screening equipment in the aggregates industry and is the biggest acquisition for Metso since the Svedala acquisition in 2001. We are excited about the future possibilities this will bring."
Overall in the January to September 2019 period, Metso recorded €2.78 billion ($3.1 billion) in orders received – a 7% increase on the same period last year – and sales totalling €2.27 billion ($2.5 billion) equalled a 17% increase on 2018's figures.
The manufacturer also reported an adjusted EBITA (earnings before interest, taxes and amortization) of €356 million ($392 million or 13.3% of sales), compared to €272 million ($300 million or 11.9% of sales) in 2018.
The company said it expected the market activity in both the mineral and flow control segments to stay at its current level.
Looking ahead, Metso said it would continue with its planned combination of Metso Minerals and Outotec, which will serve the aggregates, minerals processing and metal industries. The company will also proceed with the formation of Neles, an independent valves business.