Mumbai to Pune hyperloop approved by state
By Joe Sargent07 August 2019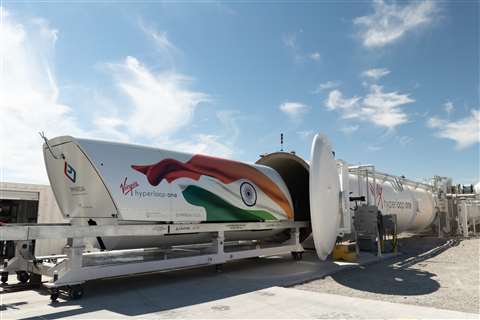 In a move that could see the creation of the world's first working commercial hyperloop project, the Maharashtra state government in India has approved plans for a hyperloop link between the cities of Mumbai and Pune as part of a public infrastructure project.
The hyperloop system would allow fast transportation of people and goods between the two locations.
The system works by using electromagnetically levitated pods being propelled through tubes in near-vacuum conditions, allowing estimated top speeds of around 1000km/h.
Phase one of the project will create a vacuum-like tube linking the two cities which, as the crow flies, are 118km apart.
DP World, a global port operator, will invest US$500 million in this important first stage of the project. The company has invested millions into hyperloop firm Virgin Hyperloop One and the Maharashtra Infrastructure Development Enabling Authority has selected the Virgin Hyperloop One-DP World consortium as the Original Project Proponent.
Once the project has been completed it is expected that journey times for passengers would be around half an hour between the two cities. The current journey takes around three and half hours by car.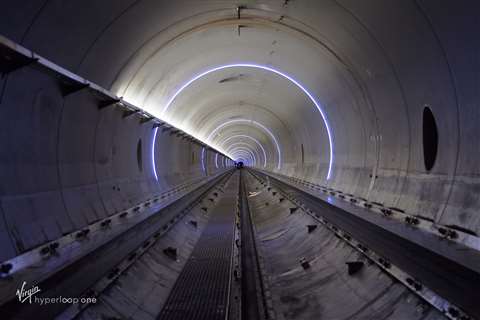 Jay Walder, CEO of Virgin Hyperloop, said, "The race is on to host the first hyperloop transportation system in the world, and today's announcement puts India firmly in the lead".
Both Virgin and DP World are invested in the service 'Cargospeed' which has the ability to transfer cargo at speeds of 1000km/h. It is unclear, however, if the Mumbai-Pune project will be capable of speeds of this magnitude.
DP World group chairman and CEO, Ahmed Bin Sulayem, said, "We have made a significant investment in Virgin Hyperloop One because we see the need for a hyperloop-enabled cargo network to support rapid, on-demand deliveries globally.
"We believe in Virgin Hyperloop One's long-term vision. They are the right partner to shape the future of global logistics, and we look forward to developing the first DP World Cargospeed systems with them".