New HQ for growing Point of Rental
Point of Rental Software is moving its North American headquarters to a new office facility in Texas, US.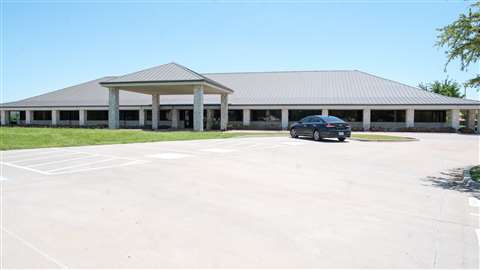 Located less than 7 km from the company's current headquarters, Point of Rental said the 35,000-square-foot building will house over 100 members of staff.
According to the company the building will accommodate its projected growth and allow it to develop a unique space that suits its needs. It expects to move to the new office building later this year.
Wayne Harris, Point of Rental CEO, said, "As rental companies continue to trust us to provide the software and excellent service their business needs, we're growing to meet that demand."
Over the past three years the company, which provides rental and inventory management software, has tripled its worldwide staff and opened new offices in the UK and Australia.
In April 2019 Point of Rental expanded into Africa and announced the appointment of Kelly Hoffman as the new Africa Business Manager, based in South Africa.
Point of Rental is one the fastest growing rental software providers in the market. It has more than 5000 customers worldwide, with 50-60% of its business in North America and significant presence also in the UK through its 2016 acquisition of Higher Concept Software and its Syrinx product.
Josh Nickell, director of global strategy at Point of Rental, speaking to International Rental News (IRN) at the ERA Convention in Madrid, said the company was expanding worldwide, citing its Australian operation - which now employs 10 staff - and its new office in South Africa.
"South Africa will be strong for us", he said, "but other African countries offer opportunities, like Kenya." He added; "We really like to grow - we are a purpose-driven company."
Operating from three hubs - the Dallas HQ, London and Melbourne - he said Point of Rentals' multi-language, multi-currency software was suitable for a global customer base, and that while the focus would be on small and medium-sized rental companies "we will talk to the larger companies too."
Nickell, who worked for family rental business Nickell Rental for 13 years before its acquisition last year by Sunbelt Rentals, said the focus was on a "solve once" approach, meaning a sharing of the same components across its four main software products, which made it easier for customers to migrate to different products as they grew. "We want to be able to scale with the customer's business…Our development teams work together, not in silos."
The company is also launching some innovative technology, such as its rental locker system - an unmanned unit that stocks equipment that can be accessed 24/7 using a dedicated smartphone App. Point of Rental has developed the software for the lockers and several units are being used in the US.
"We're looking at where customers use it best", said Nickell, "They could put a bank of lockers on a big site, allowing contractors to get equipment when they need it."