New location for Indonesia's capital revealed
By Andy Brown28 August 2019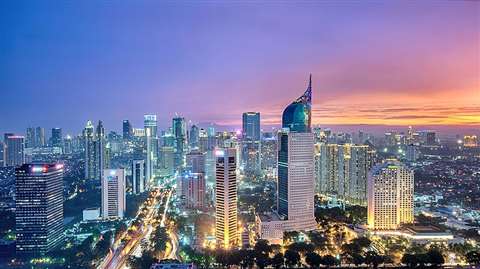 Indonesia's president, Joko Widodo, has announced that construction work on the country's new capital in Borneo will begin within two years.
The current capital of Jakarta, which has a population of around ten million, suffers from traffic congestion, poor air quality and the possibility that in the future some of the capital will be under water – Jakarta is currently sinking by up to 17cm a year.
Earlier this year the government announced a US$33 billion ten-year plan to relocate the capital, but only recently announced that the new capital would be in the province of East Kalimantan in Borneo.
In terms of financing the project, current plans are for the state to fund 19%, with the rest from public-private partnerships and private investment.
In a televised speech, Mr Widodo said, "The location is very strategic – it's in the centre of Indonesia and close to urban areas.
"The burden Jakarta is holding right now is too heavy as the centre of governance, business, finance, trade and services."
There is concern from environmental groups about endangered species in the area, as well as the amount of rainforest that could be cut down to make room for the new capital.