New tools make for fast work
By Murray Pollok17 March 2008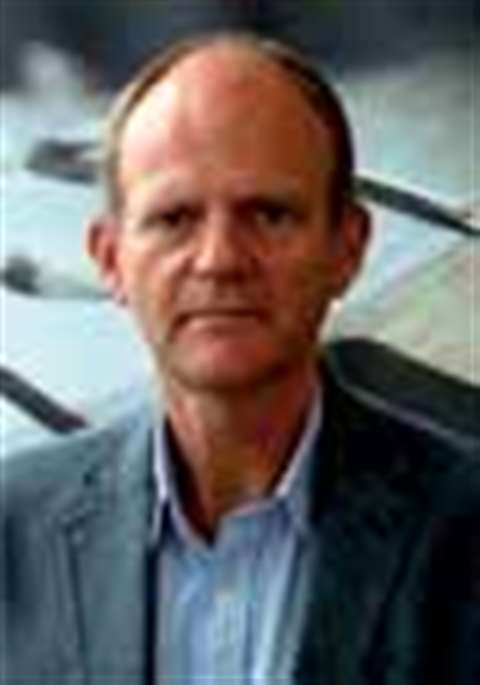 Husqvarna Construction Products wants to tempt rental companies with a new range of hard-wearing and fastcutting diamond tools that it says will make it easier for their customers to use equipment and reduce the risks of damage to tools.
Michel Hubermont, who is responsible worldwide for construction industry diamond tools at Husqvarna Construction Products, tells IRN that the new Diagrip diamond tools – which are due to be launched early in 2008 – will give a 20-30% increase in cutting speed over conventional tools but will have the same tool life.
Diamond distribution
He says the tools use new technology that ensures an even distribution of diamonds in the segments, something that has been a problem in diamond tool construction for many years. "With better control of the distribution we can use larger diamonds which means you can remove more material", he says. It is the combination of larger diamonds and even distribution that gives the higher performance.
Mr Hubermont says the new technology also improves upon existing techniques that improve diamond distribution by depositing them in distinct layers.
And in addition to the cutting speed advantage, Mr Hubermont says the harder wearing tools will, for example, cut through steel reinforced concrete in the same time as concrete alone.
"Rental companies will have two options: they can sell the blades as another option and appear professional to the customer, or they can rent the machines with the tools, then it will have a lifetime which is good and make it easier to cut", he claims, "Even for someone who is not a specialist in using a tool – he will not have any problems in making the cut. He won't have to push the machine too hard, and there will be less risk of damaging the tool."
Mr Hubermont says the new technology – he won't divulge how it is done – was developed by Husqvarna just over a year ago for its stone cutting tools, particularly for very hard stone such as marbles found in Greece. "Now the technology is affordable for construction tools as well", he says.
There will be a price premium of around 10% over conventional diamond tools, and Husqvarna will now offer both its standard range and the premium Diagrip tools. The Diagrip range will be available in a wide range of sizes, from 300/350 mm diameter up to around 1,2 m diameter – and initially for wall saws, floor saws and drills, with products such as power cutters and ring saws to follow a few months later. The diamond tools are being manufactured by Husqvarna at its facilities in Sweden and Greece.