North America's top 10 telehandler rental fleets
By Lindsey Anderson21 May 2020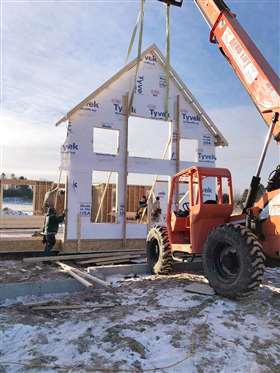 The annual Access, Lift & Handlers Telehandler30 represents 80,168 telehandlers across North American rental fleets, a 3.28 percent increase over last year's 77,576. The Telehandler30 ranks U.S. and Canadian telehandler-owning rental companies by total number of telehandlers within their fleets. The top five companies – United Rentals, Sunbelt Rentals, HERC Rentals, H&E Equipment Services and Ahern Rentals – make up the bulk of that figure, with 68,911 telehandlers amongst them.
The top 10 rental companies are:
10. High Reach Co.
High Reach is independently owned and has been supplying aerial lifts throughout Florida construction sites since 1972. The company has added telehandlers to its fleet year-over-year and currently has 495.
9. Admar Supply Co.
With 12 locations across the Northeast, Admar Supply Co. offers a range of equipment from more than 50 manufacturers. Admar decreased its telehandler fleet by eight units this year, bringing it to a total of 532.
8. Equipment Depot
Equipment Depot has more than 40 locations across 16 states. The company saw an estimated 5 percent growth in its telehandler fleet this year with a total of 800 units in its fleet.
7. Leavitt Machinery
Leavitt Machinery has over 25 full-service branches located throughout British Columbia, Alberta, Saskatchewan, Ontario, Oregon, Washington State and California. The company has a total of 825 telehandlers.
6. Sunstate Equipment Co.
With 76 branches across the U.S., Sunstate Equipment has continually grown. The company increased its telehandler fleet by just over 4 percent this year, with a total of 4,530 units.
5. Ahern Rentals
Founded in 1953, Ahern Rentals spans 94 locations with more than 54,000 pieces of equipment in its fleet. It added four telehandlers to its fleet this year, its total now at 4,978.
4. H&E Equipment Services
H&E has 102 locations across 23 states and has opened three new locations this year. The company has 5,900 telehandlers in its fleet.
3. HERC Rentals, Inc.
With more than 50 years of equipment rental expertise, approximately 4,800 employees and approximately 275 company-operated locations primarily in the United States and Canada, HERC owns the third largest telehandler fleet with 6,250 units.
2. Sunbelt Rentals
Sunbelt continues to gain market share in the U.S. and Canada and experienced a 17.4 percent rental volume increase and 16 percent revenue jump last year. With acquisitions and new locations, the company continues its forward march, and has an estimated 20,500 telehandlers in its fleet.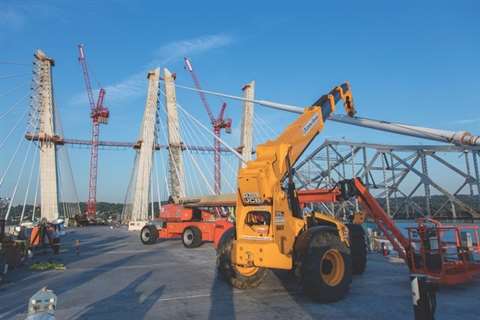 1. United Rentals
The world's largest equipment rental company saw a slight decline of less than 1 percent in its telehandler fleet this year, representing a total of 31,283 units from last year's 31,420.
To view the entire Telehandler30 listing check out ALH's May/June issue, available May 26.