Obituary: Horst Felbermayr Sr
By Alex Dahm23 March 2020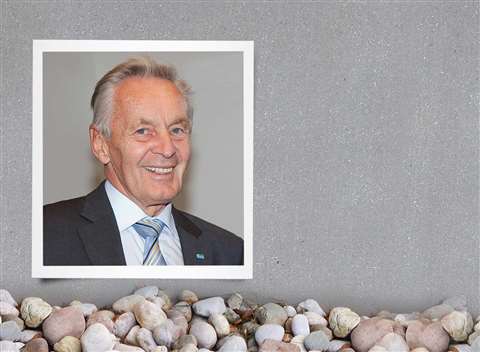 ICST regrets to report that Horst Felbermayr Senior has died at the age of 75 after a serious illness.
For many years he was the driving force behind the development of the Austria-based international company bearing his name. From the city of Wels in Upper Austria, Horst Senior took over the company from his father Franz, who founded it in 1942. He ran the business for almost 50 years with his wife Gisela before becoming chairman of the supervisory board in 2015.
His son, Horst Felbermayr Junior, took over as executive director of Felbermayr Holding, while his wife, Andrea Felbermayr, became managing director.
Under Horst Senior, the Felbermayr group of companies expanded to became one of the largest heavy transport, lifting and construction companies in Europe, with around 2,700 employees in 67 locations and 19 countries. In 2018 the company's turnover was €637 million.
From early on in the company's development, he attached great importance to sustainability, good communication with his employees and what the company called "entrepreneurial modesty."
In a tribute, the company added, "Despite major economic challenges… he was always open to his employees. He also knew how to convince them of his visions and to share his business goals."
Outside work, Horst Felbermayr Senior was a respected "gentleman driver" in the motor racing world. A long-time collaborator with the Proton Competition squad and Porsche, he made his debut at Le Mans as a driver in 1999 and took part in the French endurance classic a total of six times, including four with his son Horst Felbermayr Junior.