Palfinger up again in 2018
By Alex Dahm18 February 2019
A new record revenue figure was achieved by Palfinger in 2018. It was up by 9.8 per cent over the previous year to €1.616 billion from €1.471 billion in 2017.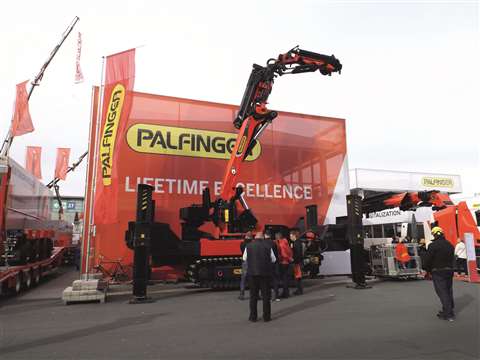 Earnings before interest, taxes, etc (EBITDA) went up 15.4 % to €214. 6 million, from €186 million. The majority of growth was from the company's Land segment, including cranes.
A new organisational structure was implemented in 2018 and in June a new CEO, Andreas Klauser, was appointed. A revenue target for 2022 of €2 billion was set as were additional environmental targets to reduce the impact of manufacturing and the operation of the equipment on the environment.
In outlook, for the first quarters of 2019 Palfinger forecast that "business performance will continue to be satisfactory overall" with a further increase in revenue and profitability.