Peri in two hundred year project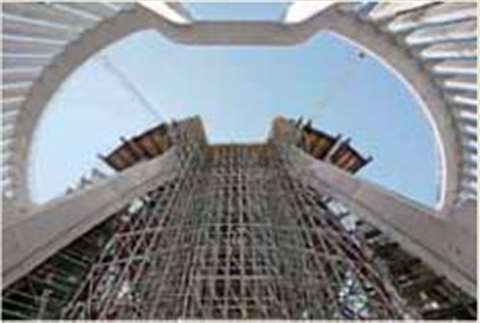 The original foundation stone for the "Temple of Divine Providence", under construction in Warsaw, Poland, was laid in 1791. However, main contractor, Z. Marcinak S.A. of Gorzów Wielkopolski, is using Peri scaffold to build the present structure, began in November 2002.
The nave of the church, which is 68 m in diameter, has been a construction challenge because of its 26 columns. They support the dome and are connected with each other at a height of 59 m and have varying cross-sections and inclinations.
Marcinak is using Peri Up Rosett scaffold to form working platforms and intermediate slabs at heights of 24 m, as well as to shore beams and reinforce other parts of the structure.
Sited on an area of about 6 hectares, the 75 m high "Temple" rises from a 84 m x 84 m base in the form of a Greek cross. Its total cost is around €30 million.