Promove to add to breaker lines
By Lindsay Gale26 February 2009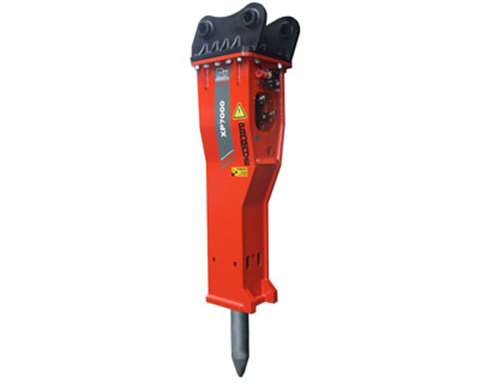 Italian attachment specialist Promove will use the upcoming Intermat trade show to introduce two new additions to its breaker lines, the 6,800 kg (14,960 lb) XP7000 for carriers weighing from 60 to 120 tonnes and the 300 kg (660 lb) XP300 for 4 to 8.5 tonne carriers.
The XP7000 features a combined hydraulic/pneumatic operating principle, a blank firing prevention system, automatic lubrication, adjustable blow frequency (up to 580 bpm) and impact energy (17,700 J maximum), and a full square section percussion body with full enclosed tie rods for maximum service life.
The X300 is designed for use with both excavators and larger skid steers, and features blank firing prevention and a square percussion body. Promove says that the X300's noise and vibration insulation makes this new hammer particularly suitable for use in urban applications.