REIC buys Draco's rental business
By Thomas Allen21 July 2020
US-based rental equipment holding company REIC (Rental Equipment Investment Corp) has acquired the rental business and all rental assets of Draco Equipment for an undisclosed amount.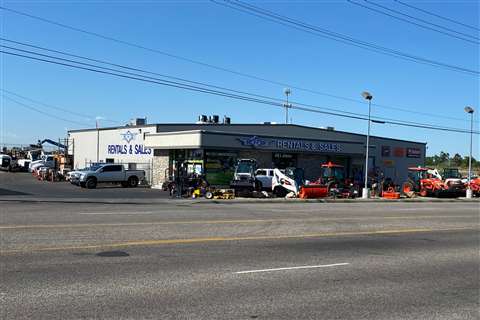 Draco, which is a heavy equipment and attachments sales and rental company based in Idaho, US, will continue to operate its sales and attachments business.
This is REIC's tenth acquisition since its formation in October, 2014.
REIC operates in the US states of Montana, Idaho, Oregon, Washington, Utah, Colorado and Wyoming. Draco's rental business will be moved to REIC's new Idaho Falls depot (pictured).
Kevin Fitzgerald, CEO of REIC, said, "Draco is an excellent, well-run company with a strong rental business which we purchased to combine with our existing Idaho Falls store. The Draco rental business will move to our Pro Rentals and Sales Idaho Falls store, and our team there will continue to serve Draco's customers.
"Acquiring the Draco business will build on Pro Rentals and Sales' strong market presence in the eastern Idaho marketplace."
Darren Andrews, CEO of Draco, said, "We are happy to have teamed with REIC and, most importantly, want to thank all our customers and employees for their work over the past years."