37 Hiabs for Spanish railways
By Christian Shelton21 April 2021
Spanish state-owned railway infrastructure manager Administrador de Infraestructuras Ferroviarias (ADIF) will receive 37 Hiab loader cranes, to replace old loader cranes, in a tender won by Spanish railway specialists Prosutec and Air Rail in February 2021. The deal value of EUR 1.7 million was booked in the first quarter of 2021.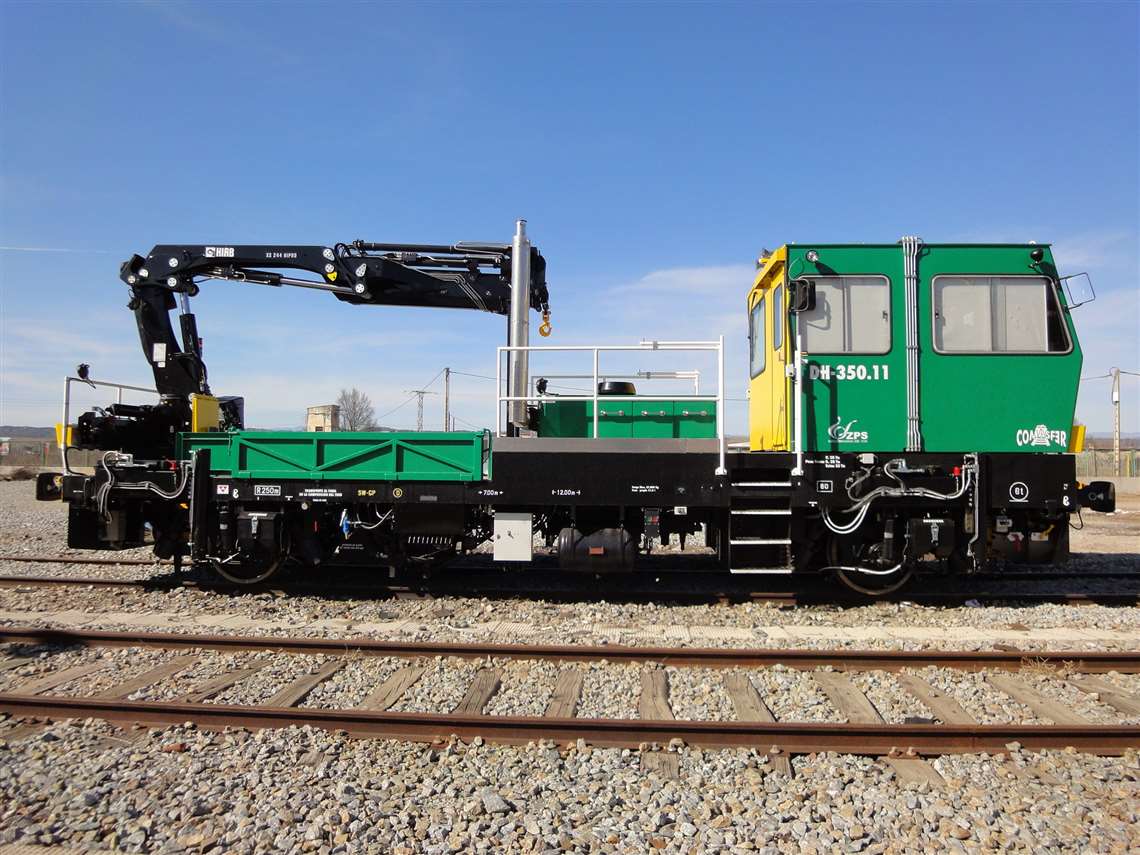 The cranes to be supplied will be a rail specific variant Hiab X-Rail 192 based on the medium range Hiab X-HiPro 192 and and the light range Hiab X-HiDuo 118 with specific modifications for use with railway maintenance. They will be installed on draisines to be used to maintain railways, predominantly lifting and unloading materials such as rails and sleepers either by hook or grapple.
The cranes will be made in Hiab's multi-assembly unit in Zaragoza, Spain, and will be the first model in a complete line up of loader cranes for the rail segment.
The new Hiabs will be equipped with Hiab's HiConnect fleet and asset optimisation package.
"One of the main reasons we chose Hiab was because of their extensive service network in Spain and Europe, and that the HiConnect service ensures the maximum productivity for our customers," said Santiago Faraldo, technical advisor, Prosutec. "I have over 30 years of experience in the manufacturing and maintenance of rail road and road vehicles, my experience with Hiab cranes has always been good, as well as with Multilift demountables. I believe that Hiab has the highest level of technology in the market and mounted on Prosutec vehicles provides extra value to our customers."
"The Spanish climate can be challenging from extreme heat to prolonged rainfalls along the Atlantic coast, but on the road or on the tracks Hiab can deliver productivity and safe operation day after day, night after night to help keep the railway running," added Ronald Verzijl, managing director, Hiab Iberia. "We're very happy that our cranes were selected and look forward to servicing them for years to come to provide the maximum uptime."