Ramirent bags €50m EIB loan
By Joe Malone05 December 2017
Ramirent has signed an agreement with the European Investment Bank (EIB) to loan €50 million, in a bid to strengthen its business.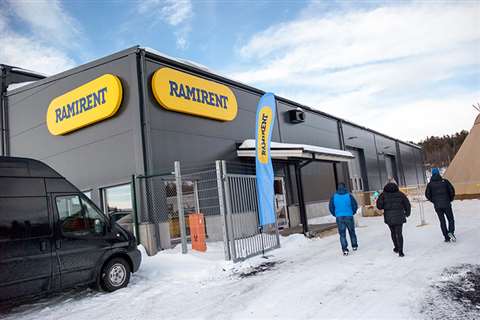 The money will help Ramirent to change the industry's traditional culture of machinery ownership, the company said, as well as improve the industry's productivity and safety on construction sites.
As of 30 September, Ramirent's net debt was €369.9 million. In 2016, the company recorded revenues of €665 million. The agreement with the EIB was made with the European Fund for Strategic Investments (EFSI), the central pillar of the investment plan for Europe.
Tapio Kolunsarka, Ramirent's president and CEO, said, "We are delighted to have secured this competitive financing from a major European financing institution such as the EIB on the basis of the sustainable business model that Ramirent represents.
"We are further encouraged to continue increasing the attractiveness of renting versus owning through improving our service levels and offering especially towards the small and medium-sized businesses."
Alexander Stubb, vice president, responsible for EIB operations in Northern European countries, added, "The EU Bank very much cares about environmental impact and the reasonable use of scarce resources.
"Business models based on sharing and re-using common goods such as Ramirent's – Ramirent's equipment is used more than double the rate of equipment that is purchased and not rented – help to extend the life and use of products and lead the way to a more sustainable economy."