Record turnover for Liebherr
By Alex Dahm12 April 2018
Total sales at the Liebherr Group in 2017 were €9,845 million, up 9.3 per cent on the previous year. It is the highest figure ever recorded by the global construction equipment manufacturer.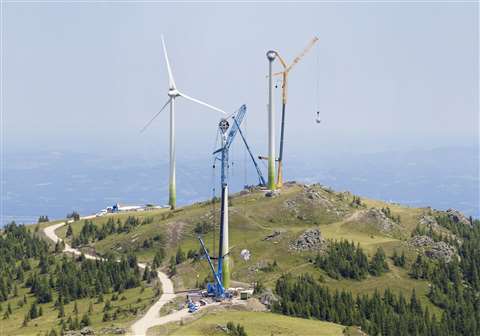 Western Europe, especially Germany and France, saw a significant increase, the comany said. Performance in Eastern Europe, particularly in Russia, was described as encouraging. Also up were the USA, the Far East and Australia. Falls were recorded in the Near East, the Middle East and Africa.
Construction machinery and mining equipment sales were up 14.5 % to €6,182 million. Sales in the earthmoving division were up €411 million, or 19.8 %, to €2,485 million. In the mining division a 44 % (€281 million) increase gave a total of €919 million.
Tower crane sales were up 31 %, or €127 million, to €537 million. The mobile crane division, at €2,057 million, was down by 0.7 %, or €15 million on 2016. Almost half (48.8 %) of the sales were in Europe with the USA next at 22.7 %. Concrete technology division sales were down 10.7 % (€22 million) to €184 million. Also down was the maritime crane division, by €83 million, or 10.2 %, to €733 million.
The Group posted a net profit for the year after taxes of €331 million, an increase of €33 million or 11.1%. Another 1,561 employees were added in 2017, increasing the total to 43,869 worldwide. In outlook the Group forecasts an even higher turnover in 2018, anticipating growth in construction machinery, mining and other areas, the company said.