Rototilt expands
By Thomas Allen03 January 2019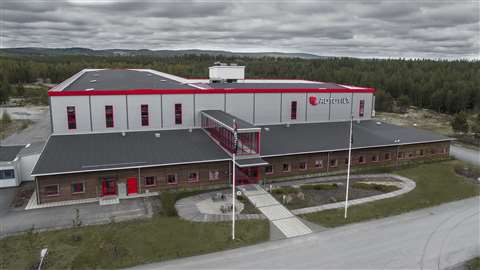 Swedish-based manufacturer of tiltrotators Rototilt is expanding its factory in Vindeln, Sweden, by 3,300m3.
The expansion will not only make more space for machining tools but will also allow for the flow in the factory to be altered so that machining, painting and assembly processes can be optimised. This is in preparation for expected future growth in demand.
The company's CEO Anders Jonsson said, "The decision was based on our scenario forecast. We're gearing up for continued growth with the focus on Europe and North America, and we expect to reach our capacity ceiling at the current factory within two years. This is why we are making this investment now."
Rototilt's sales were said to have more than doubled over the past five years.
Tord Johansson, production manager at Rototilt, said, "We built a completely new factory in 2007, and at the time we were 42 employees. We now have more than 200 employees and expanding the factory is solid proof that our export initiative has really taken off."
The expansion was said to have been motivated by a combination of factors, including strong demand for machines with smart functions, the establishment of subsidiaries in France, Germany and the UK, and substantial interest in the company's tiltrotator in export markets.
The factory's expansion is due to be completed by the end of 2019.