Scottish dealer for GreenMech
By Helen Wright10 September 2014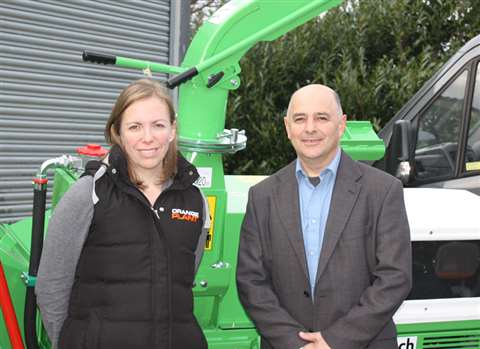 UK wood chipper and waste shredder manufacturer GreenMech has appointed Orange Plant as its dealer for south-west Scotland.
Working out of its depot in Kirkintilloch, Scotland, it said Orange Plant would cover Argyll and Bute, Renfrewshire, Dunbartonshire, Lanarkshire, Ayrshire, Glasgow City and the surrounding areas.
Glasgow is one of seven depots Newcastle-upon-Tyne-based Orange Plant currently has around the country.
The company is well-established in the rental, sale, service and parts for Wood Chippers and Stump Grinders – the rental fleet of wood chippers stands at over 110 units.
GreenMech sales director Martin Lucas said "In Orange Plant we have a much focused dealer that specialises in providing a first-class service to the arb and groundcare sectors and are the right partner to help GreenMech develop our business in this area. This is an excellent opportunity for both companies."
Trish Chapman, owner of Orange Plant, added, "This is a great boost for Orange Plant. We have aspired for a long time to enhance our offering in Scotland and we now look forward to doing business with our Scottish customers representing the GreenMech brand.
"This announcement builds on our relationship with the company having been appointed regional dealers for GreenMech earlier in the year."