Section of new Lima expressway opens
By Andy Brown21 June 2018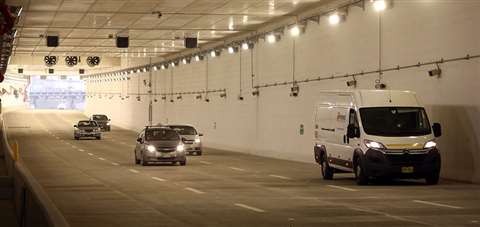 Vinci Highways, a Vinci Concessions subsidiary and concession holder of Lima's main expressway until 2049, has opened section two of the infrastructure project.
The new 9km toll section serves the Peruvian capital's business districts. The official opening was attended by Lima's mayor, Luis Castañeda Lossio, Fadi Selwan, chairman of VINCI Highways, and Laurent Cavrois, CEO of Lamsac.
The new section, along with the existing 16km of road, will improve the mobility around South America's fifth-largest city.
Despite numerous constraints in a geologically complex and densely populated environment, the works were completed in 15 months. The infrastructure includes 13 viaducts and a 2km tunnel under the Rímac River, the first of its kind in Peru. The project employed over 5,000 skilled workers.
Although road traffic in Lima is constantly increasing, section two of the expressway will make journeys smoother and improve the mobility of Lima's inhabitants. Over 40,000 vehicles a day are expected on the new section.
Fadi Selwan, Vinci Highways' chairman said, "With section two of Lima's expressway, Vinci Highways is delivering and preparing to operate modern, environment-friendly infrastructure. By improving urban mobility, we will support the growth of a city in great development."