Shared vision gets its reward
By Steve Ducker15 January 2018
Belgian demolition contractor Aannemingsbedrijf Princen has become the first company to use the Lehnhoff Variolock VL 250 fully hydraulic quick coupler completely integrated in the Rotar combi shear.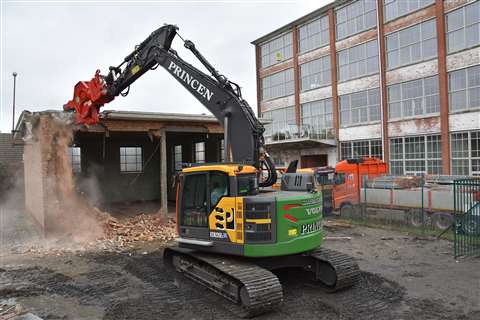 Princen has been part of the demolition industry for the past 20 years and became a limited liability company in 2004.
Originally a demolition and earthworks contractor, it has since moved into providing services for the energy and defence sectors.
Rotar said the product avoids bolt-on solutions with external hoses, as everything is designed straight from the slewing ring with all technology inside the adaptor or rotator head.
Particular advantages include better stability, more compact design and better access in the field.
The company added that it and Lehnhoff share the same vision on hydraulic flow lines to avoid backpressure and provide lower temperatures, faster cycle times, more power and less fuel consumption.