Sky's the limit for Benninghoven
By Mike Hayes13 March 2019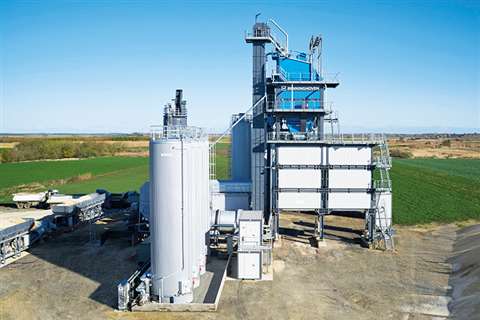 Bennighoven will be exhibiting models from its TBA family of transportable asphalt mixing plants
Benninghoven will be exhibiting its Eco asphalt mixing plants which it said could be found in use across the globe today, as well as models from its TBA family of transportable asphalt mixing plants, which can now be configured with a hot gas generator for RC additives.
The group said that, thanks to the Wirtgen and John Deere complementary product ranges, the line-up covered an enormous range of customer solutions.
It added that visitors would not only be able to experience this for themselves up close at the exhibits, but also from a height of 5m via a tour across the Skywalk, which connects each of the Wirtgen Group product brands' technology centres and John Deere to each other.
In addition, the Skywalk will offer visitors the chance to learn more about the Wirtgen Group's synergies at individual stations.