Tadano initiates restructuring
By Alex Dahm08 October 2020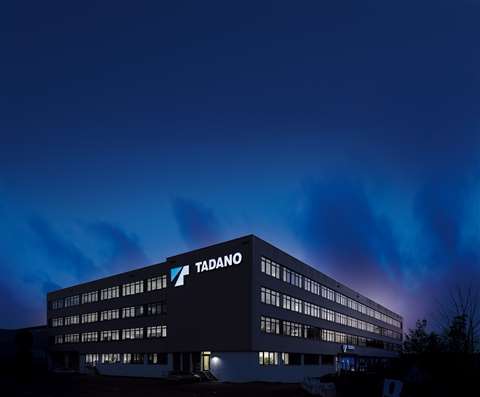 Crane manufacturer Tadano Group has started a programme to restructure its Tadano Demag and Tadano Faun operations in Germany.
Consultations between Tadano Ltd, Tadano Demag, Tadano Faun and professional advisors led to the filing for Protective Shield Proceedings (Schutzschirmverfahren) in Germany. It is similar to the Chapter 11 bankruptcy protection process in the USA.
The Schutzschirmverfahren can only be applied to companies that are solvent and for which a successful restructuring is likely – as is the case with both Tadano Demag and Tadano Faun, the company said.
In a letter to customers, Jens Ennen, Tadano Demag and Tadano Faun CEO, said, "Tadano Demag and Tadano Faun have been confronted with shrinking markets and mounting competitive pressure for some time. The resulting economic challenges have escalated considerably in recent months due to the Covid-19 crisis and cannot be sufficiently mitigated, despite short-time work and other measures taken.
"A reorganisation of Tadano Demag and Tadano Faun is essential to ensure the future viability of the companies."
Commenting on the aim of the move, Tadano said, "As a result of the reorganisation process, both companies will further enhance their capacity to serve the needs of customers in Germany, in Europe and globally.
"This will maximise Tadano Demag's and Tadano Faun's value for the Tadano Group as a whole, create stronger 'One Tadano' group synergies, and make further contributions toward achieving the Tadano Group's goal of becoming a global leader in the lifting equipment industry."
Within three months of the Protective Shield Proceedings being granted (which was 8 October), the company submits a plan of reorganisation on which creditors vote to accept it or not. The company continues to operate and the management stays in charge. A court appointed person will act as a supervisor.
"Production at Tadano Demag in Zweibrücken and at Tadano Faun in Lauf an der Pegnitz is ongoing, all existing and new orders are being fulfilled under the prerequisite of the protective shield proceedings," Ennen continued.
Check back for more news on this as it becomes available.