Tallest modular buildings take shape
By Thomas Allen11 December 2018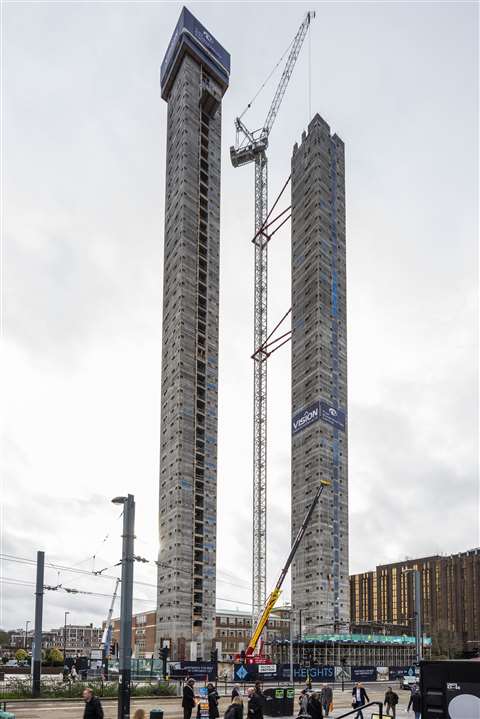 UK-based Tide Construction has completed the concrete cores for what were said to be the world's tallest modular buildings.
The two towers in Croydon, London, UK, designed by HTA Design and forward-funded by Greystar and Henderson Park, will reach heights of 44 and 38 storeys, providing 546 rental homes.
Christy Hayes, CEO Tide Construction, said, "Completing the concrete cores means that we are ready for the next stage of the project, by bringing the first module onsite in Croydon. The modules are built in our factory in Bedford, undergoing strict quality controls, and will create high quality homes to rent for Londoners."
Tide Construction's offsite company Vision Modular will install the precision-manufactured modules around the concrete cores. This method was said to reduce waste and construction traffic by 80%, cut the number of onsite workers and offer greater control over costs and timing. As a result, the project is expected to take little more than two years to complete.