Technology paves the way for driving 3D development
By Mike Chalmers21 July 2021
A 2021 SC&RA Crane and Rigging Workshop presentation will put technology front and centre, Mike Chalmers reports.
Bogdan Gaita, VP of heavy lifting and rigging at Advanced Rigging Company (ARC) in the United States, will be one of the presenters at the 2021 Specialized Carriers & Rigging Association (SC&RA) Workshop in the Hyatt Regency Chicago, Illinois from 14 to 16 September.
Gaita will be demostrate the benefits to SC&RA members of using 3D modelling and animation into their business practices. He will illustrate how 3D modelling creates a superior visual experience on projects and helps users execute plans more strategically during his presentation.
His emphasis is on the advantage of 3D animation for implementation of personnel training and scheduling, backed by evidence of how the practice within the field enables clear communication across all activities.
Essentially, 3D modelling, animation and rendering are all parts of a series of steps taken to create a 3D representation of a scene. The modelling piece is the process of creating an object using a series of shapes in a 3D environment applied with specialized software.
Animation is the process of manipulating a model so it can be moved in some way. This is often achieved through changing the location, scale, rotation or by deforming the 3D model. Ultimately, rendering is the process of displaying and presenting the 3D model.
The technology is not new, but the application in construction and transport is only recently starting to gain traction.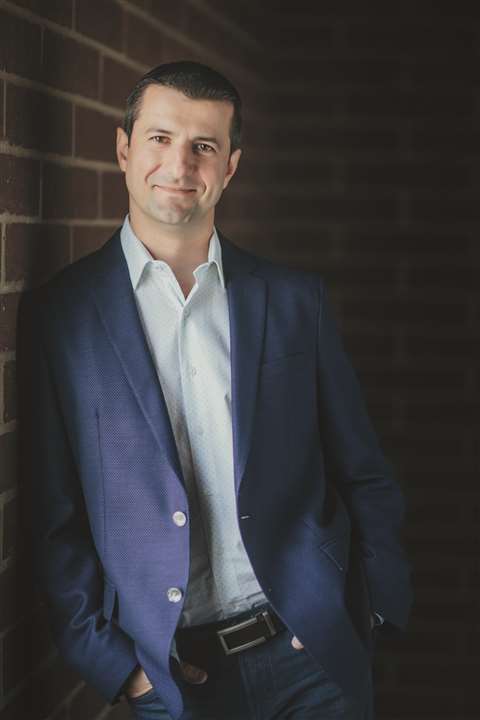 Innovative technology-enhanced benefits showcase 
Gaita, who has been in the industry since 2004 and began his career as a design engineer, explained, "One of the key points I hope to make is that a little bit more thinking at the beginning of a project, including bidding, that will make it much safer and cost-effective.
"You get to the point where it just makes more sense to look from other angles at a problem that needs solved, especially in today's industry."
He began to take his computer into the field to showcase 3D renderings, when he really noticed the power of the technology in 2008.
Gaita added, "Things started to take off from there. We started to see fewer mistakes, and people didn't have as many questions versus 2D rendering because they could see where things were supposed to go." 
He noticed the tech emerging within construction and transport around 2012 and beyond, which is when he had an additional idea.
Gaita said, "Once we introduce 3D modelling, the light bulb tends to go off with everyone. It came to me to use the modelling and also develop storyboards to show people the whole story and include animation.
"If you do not show people something visual then they are a bit lost. So I started putting more and more effort into actually making models, during the presentation and bidding phase, where people would understand.
"Obviously it is a concept, not the final product, but we have also found that in most cases. Whatever we have presented in the concept phase almost always ends up the same onsite."
Value of 3D modelling and what it is used for
Gaita enthuses about how 3D modelling and animation allows users to manage expectations.
He said, "With the folks in the field, you are able to tell them as well as show them, this is how it is going to happen. People know what to expect at each phase of a project, because they have already seen it in action.

"We can also take it a step further, getting to a point where customers can use it in a 4D schedule. That means you are using your animation so you can actually plan various phases of the project."
Gaita believes that more companies are beginning to understand the value of 3D modelling and animation, even if it does come with an upfront cost.
He explained, "You are putting together drafting and modelling hours, especially during the bid phase, you have to take that into consideration. But we have seen over and over again, throughout the duration of a project, that it almost always ends up being cost-productive.
"It is an extremely powerful tool to help explain to people and companies exactly what is going to happen on a project. It saves you more in equipment build, training and safety – there are fewer incidents and accidents.
"Someone might say, to get this vessel out we will need to take this many floors out and remove these interferences. Within the modelling process, we realise that you only need to remove half of the interferences. So it is not only a better way to plan a project, you are now saving a lot of money and creating a safer overall environment. It was not like this, the availability, not even ten years ago."
Gaita, who notes that he has seen SC&RA members really begin to take notice of the technology, added, "You began to see the 3D lift plan, but it was really crude. But by around 2014 I noticed almost all of the superintendents I worked with were carrying an iPad. We thought that they have a powerful tool in their hands, so how about we use it for this as well?
He said, "We can send them design, animation, and for many we send them the model. They can zoom in and out to see how it works. In the past four or five years and you look at the SC&RA side then you are seeing more companies speak about their technology, or talking about it as part of the planning. Whereas the engineering side might not have been as presentable in the past, it is now presentable."
Unveiling digital tools to plan projects
Gaita, who became involved with the SC&RA in 2015 and the following year participated in his first presentation, has become immersed in SC&RA and its membership. He has been able to develop a presentation for this year's workshop that will comprise some noteworthy takeaways.
He stated, "I don't think many SC&RA members are currently using this technology. Everyone seems to use or understand 3D lift plans, but the key takeaways from me will be: use this tool to translate the job to people who aren't in the field (corporate) – that's step one, the proposal phase.
"Next, you can use it as an effective tool to see the interferences, to see if the plan will even work or not. Once that is done then you use it with your own people to get accustomed to the equipment, once it is all put together, so it is a tool for implementation.
"And then, once you are in the field, you use it to show everyone how the project is going to unfold. We want to make sure that once the job starts, people understand the complexities, and it will not end up in the wrong place so the project becomes safer.
"It also gives people more ammunition to ask better questions, which is beneficial to the integrity of the project as it gives them more insight, which leads to savings as well. It raises the standard of the project.
"With 3D modelling and animation, safety and project efficiency goes up plus training gets better. That is what I intend to communicate to the audience with this presentation."
Click here for more information and/or to register for the 2021 SC&RA Crane & Rigging Workshop