Tenders invited for €2.2bn UK roads project
By Mike Hayes06 April 2021
Highways England offers two road contracts for proposed Lower Thames Crossing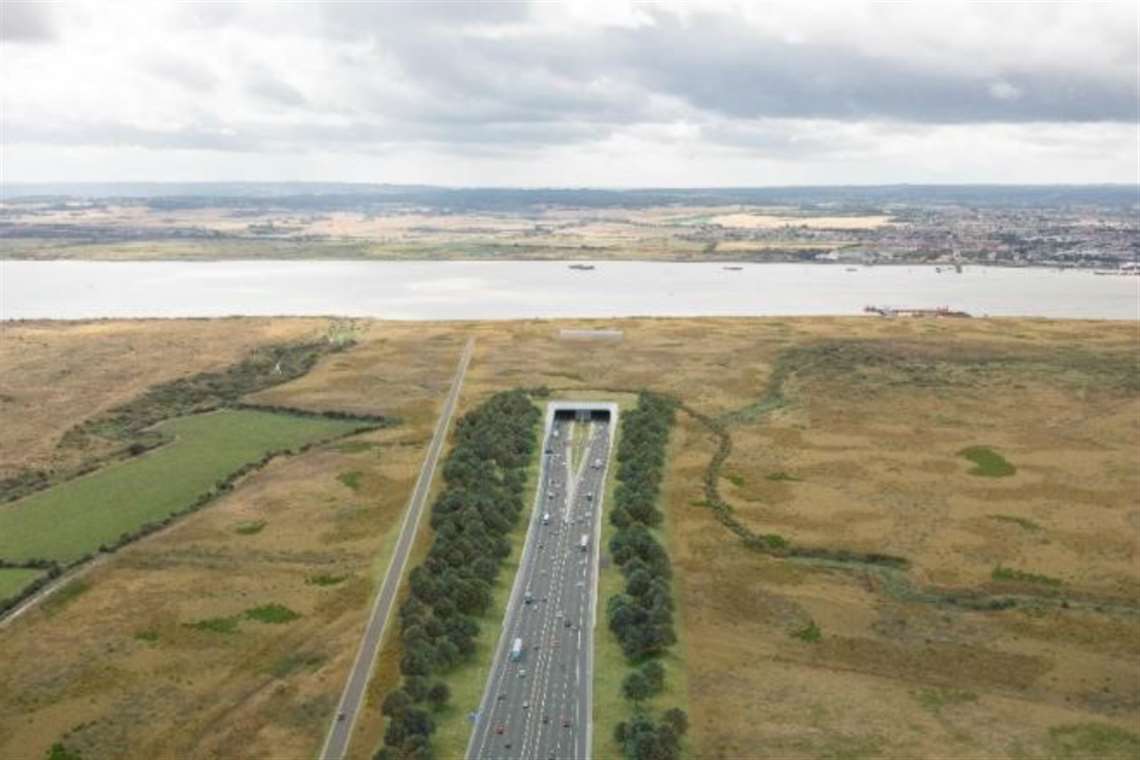 Highways England is inviting tenders for two major road contracts to the east of London.
The contracts, with a total value of approximately €2.2 billion, will form a significant part of the proposed Lower Thames Crossing project, a tunnel crossing set to double traffic capacity between the counties of Kent and Essex and potentially employ over 20,000 people during construction.
If the project is approved by the UK government, the winning bidders will construct a total of 23km of new roads, connecting a tunnel, set to run beneath the River Thames, to the road network.
The first contract (Kent Roads), with a value of around €700 million, involves the construction of approximately 6km of new road to run from the southern motorway network to within 1km of the southern tunnel entrance.
The second contract (Roads North of the Thames), with a value of approximately €1.5 billion, involves the construction of a road set to run for approximately 16km, from 1km north of the tunnel, to a connection with the M25 motorway.
A decision is expected to be made on the project early in 2022, with construction potentially starting in the same year and completion anticipated by late 2027/early 2028.
The successful bidders will be offered design and build contracts, which will include strategic utilities and, in the case of the northern element, link roads.
Highways England says the contractors will also be expected to support the organisation's aim of increasing biodiversity around the new roads with the planting of new woodland, the conversion of arable land into semi-natural habitats and the construction of 'green bridges', connecting habitats and species on either side of the new road.
Matt Palmer, Lower Thames Crossing executive director, said, "The Lower Thames Crossing is the most ambitious road project this country has seen since the M25 was completed 35 years ago. These contracts show our commitment to this project, which will support 22,000 jobs during its construction and provide a huge economic boost to the UK economy when it opens for traffic."
He added, "Our challenge is to build the new crossing in a way that not only supports the next generation of low carbon vehicles, but minimises our footprint, and allows us to enhance the natural environment and leave a positive legacy for our neighbours and users."