Topcon brings portable machine control for compact equipment
By Andy Brown and Jenny Lescohier26 January 2022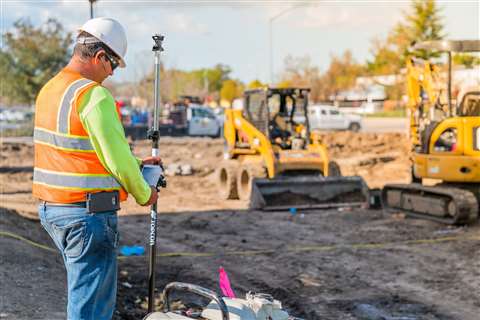 Topcon Positioning Group is bringing portable machine control to compact equipment with the new MC-Mobile platform.
With the platform, precision grading can be done with compact track loaders and mini excavators manned by operators armed with only a basic knowledge of the technology. The new solution is based on the Topcon MC-X machine control platform.
"MC-Mobile is geared to compact equipment like compact track loaders, mini excavators of 10 tons or less. We want to get on every attachment that we can... motor grader blades, box blades, a six-way dozer blades, we're even going to put a sensor on some flat-bottom buckets," said Mark Jones, business development manager, Topcon.
"Now these compact machines can move around a job site with the precision of traditional machine control that's typically geared to heavy machines."
MC-Mobile provides users with design, build and check functionalities within the Topcon software experience. Operators can utilise modular components for a range of applications, including grade checking, creating designs, and self-performing site layouts without traditional staking.
"Our MC Mobile product line is going to have 2D and 3D solutions," Jones added. "But what it's really geared to is entry level; the features and functions are going to be simplified."
Displays and other components are designed to be easily shared across numerous machines in owned or rental fleet environments. These pieces can also be moved from grade checking/layout rover pole to machine and back.
"MC-Mobile is a simplified, yet comprehensive machine control and site work solution for any contractor that uses compact equipment," said Jamie Williamson, executive vice president, Topcon. "It's easy to set up and use, it's affordable, and it offers the same competitive benefits of machine control solutions designed for larger equipment."