US researchers develop living bricks
By Leila Steed12 February 2020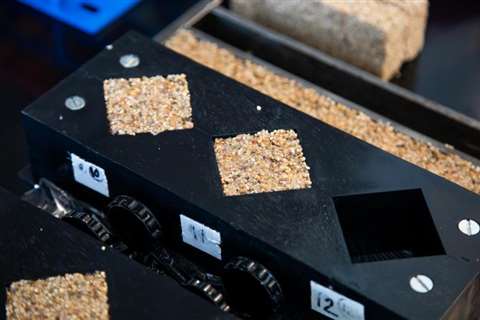 Researchers at the University of Colorado Boulder in the US, have used active bacteria to create living bricks that can grow themselves, in order to design more sustainable buildings.
In a recent study published in the journal Matter, the researchers showed how living building materials (LBMs) could be engineered with the help of certain types of bacteria.
Wil Srubar, an engineer at the university, said "Nature has figured out how to do a lot of things in a clever and efficient way, we just need to pay more attention."
In the study, Srubar and the research team discovered that, under a range of humidity conditions, the living bricks have 'about the same strength as the mortar used by contractors today'.
The self-growing bricks were developed using a green microbe called cyanobacteria.
The microbe, which absorbs carbon dioxide (CO2) as it grows, produces calcium carbonate – the main ingredient in both cement and limestone – as a by-product.
The Colorado Boulder researchers introduced the bacteria into a sand and gelatine solution and, eventually, engineered the bacteria's calcium carbonate by-product to mineralise the gelatine. This bound it to the sand and created a living brick that was both strong and capable of growing itself into a new brick if cut in half.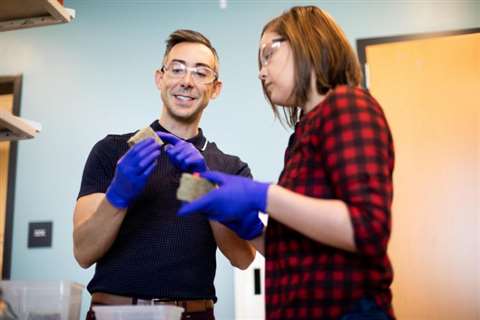 Srubar, who is also an assistant professor in the university's Department of Civil, Environmental and Architectural Engineering (CEAE), said, "We know that bacteria grow at an exponential rate.
"That's different than how we, say, 3D-print a block or cast a brick. If we can grow our materials biologically, then we can manufacture at an exponential scale."
Colorado Boulder said that the LBMs of the future could heal their own cracks, suck toxins such as CO2 from the air and even light up on demand. Using such materials could compare favourably with the use of concrete, the manufacturing of which generates the gas.
In addition, Srubar said that the suppliers of the future could one day send sacks of dried LBM ingredients to contractors on site, who could then just add water in order to grow and shape their own microbial homes.