Van Daal on communication at CATME
By Murray Pollok01 June 2018
Industry consultant Marco van Daal will use his presentation at Cranes and Transport Middle East (CATME) to highlight the problems caused by the lack of communication on transport and lifting projects.
"Non-communication or lack of communication leaves room for interpretation. That is deadly in our industry", said van Daal, founder and owner of The Works International. He has 25 years' experience in the industry and has worked for Mammoet and Fagioli, among others.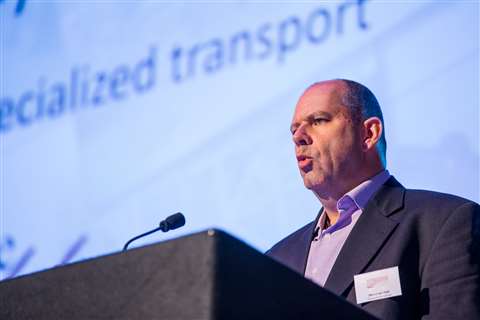 "It can cost you dearly in terms of money as well as lives. According to my research, 80 % of all mishaps in our industry are somehow caused by or related to miscommunication."
He believes it is a global problem, but one that is exacerbated by language issues; "The risk is much bigger in countries where multiple nationalities work together. Too often we assume that everybody speaks English. With our industry jargon that makes things even more challenging."
Van Daal will highlight strategies used in the airline and medical sectors, which have borrowed from techniques developed by NASA for flight missions. "This method is so easy and simple to implement", said van Daal, "If we as an industry would implement this method, the number of mishaps would greatly reduce."
CATME takes place on 10 October in Dubai, UAE. Other confirmed speakers are:
Martin Ashfield (capital asset general manager, Al Naboodah Group)
Aaron Chehab (chief commercial officer, KBW Investments
Ronnie Drugan (global account manager, Fire Suppression Products, Johnson Controls)
Thorsten Hesselbein (sales director, Liebherr-Export AG)
Dr Shan Senthil (marketing manager, Integrated Logistics Company)
John Woodward (owner, C&D Consultancy)
For more information and to book, see: www.khl-catme.com
The conference gold sponsors are Jaso and Wolffkran. Liebherr is hospitality sponsor, and silver sponsors are NFT, Sennebogen and Tadano. Al Faris is the welcome sponsor, and supporting sponsors are Casar, Modulift and Straightpoint. The event is suppoorted by SC&RA and ESTA.