A conversation with incoming SC&RA president
By Mike Chalmers04 April 2022
Ed Bernard will accept the gavel from Kevin Johnston at the SC&RA Annual Conference this month and begin his post as president of the Association for the coming year. It's a professional achievement that Bernard doesn't take lightly.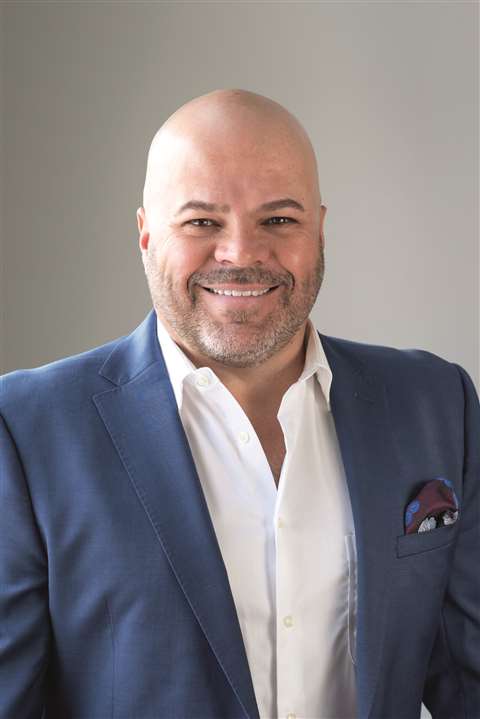 Currently president at Ontario-based Precision Specialized Inc., Bernard was born in Toronto, but grew up in Prince Edward Island along the East Coast of Canada. Like so many SC&RA members, his early influences were two hard-working parents – particularly his truck-driving father.
A love of trucking and logistics eventually found Bernard in a truck of his own, which itself became a company that would go on to win four SC&RA Hauling Jobs of the Year. Along the way, Bernard has become a staple at SC&RA meetings and a key figure within the Association's volunteer leadership circles.
Quick to listen and offer feedback, and even quicker to share a laugh and a handshake, Bernard's path to the SC&RA presidency has been built on a foundation of hard work, mutual respect and shared experience. He sat down with ACT recently to discuss his journey and how it has led to a place that embodies the significance of both his professional accomplishments and his personal successes.
Like many SC&RA members, you grew up with close ties to the trades.
I did. My father was a truck driver – just recently retired actually – and I grew up with him, driving all over the place. He hauled gravel, grain, potatoes – so at a young age I was around trucks.
At what point did you know you might want to enter the profession?
Well, I ended up moving back to Toronto after Saint Mary's University in Halifax (Nova Scotia) and got involved with a little bit of everything until I got a job driving a garbage truck. From there, I got into sales, and in 1994, I bought my first big truck, a Class-A truck.
Talk to me a little about the sales piece, and how it led to bigger ideas.
I was working at Browning-Ferris Industries, a big garbage company at the time. I liked sales and was good at it (I have the gift of gab, as most would attest), but I just wanted to be in business for myself. I bought that first truck in 1994, and started hauling garbage from Toronto to the U.S. From there, I never looked back. I hauled everything – tankers, oversize loads, yachts – for twelve years as an owner-operator. At around 2006, there was another truck, and then a third truck and eventually we were off to the races.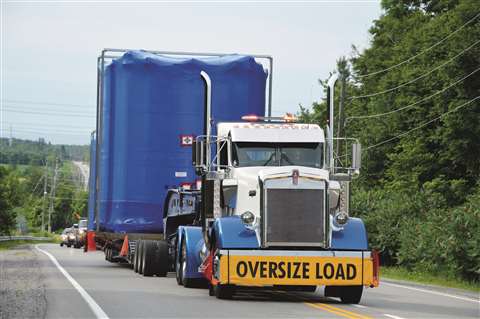 What did you learn during those early years that served you well when developing your own company?
It gave me a good grasp on all aspects of trucking. In both Canada and the U.S. I've been to every state and province. But when I started to haul oversize, I really liked the open deck. And I just had a lot of freight. So, around 2004-2005, I started to get my own freight, and from there I never asked anyone for freight again. I just worked for myself. The first trailer I bought was a double-drop, and then double-drop extendables and step-decks, and it went on from there.
At what point did you enter SC&RA?
I'd say 2010. I was in a different meeting in Orlando, FL and finished up early and had the chance to swing over to the SC&RA Specialized Transportation Symposium, which was going on next door. I actually got to see the Jobs of the Year presentation. I also had a chat with Doug Ball – who I'll give most of the credit to for getting me into the Association. I'm also going to credit Jay Folladori, and as well as John McTyre.
Did you have any realizations about your business or the overall industry during that first experience?
I realized that there was a ton of stuff I didn't know – stuff that I should be paying attention to. Especially around risk-mitigation, permitting, escorts, insurance. Additionally, when I started to do research on who was a part of it, I realized that if I was serious about my business, I had to be a part of this group.
How did some of the early relationships you forged lead to opportunity?
I've always had good relationships – my biggest client from the early years is still my biggest client today. But the relationships I have today are a direct result of SC&RA – there's no doubt about that. And that's how a lot of my business started to grow … not just with clients, but opening doors to different loads, different areas and getting referrals and work from existing members. I leaned all the way into SC&RA early on, and it's been mutually beneficial.
Drilling down into the relationships, can you elaborate on some of the people WHO impacted and inspired you?
Well, I knew that a lot of these companies were industry giants, but then I got to know these folks and you realize they have the same bad golf swing that you do, so to speak. But to answer the question – and obviously this is just a small sampling – but I talk to Paul DeLong several times a month. (I have to buy him dinner), but I call him with anything I need in California. He knows exactly who to call. And again, names like Folladori, Buchanan, David Lowry, Alan Barnhart. True mentors. And I also have to give Steven Todd credit where it's due. Because once Doug Ball retired, Steven was very passionate and helpful. He recruited me to do the chairs.
To that end, walk me through your leadership path at SC&RA – your road to becoming president of the association?
I believe it began with the Permit Committee, and it was a quick jump from there. I went from that committee to the Transportation Group. I then chaired that group, followed by the Nominating Committee. From there it was the Board, and here we are.
Would you encourage other members to pursue leadership roles at SC&RA, and why?
Absolutely. If nothing else, it will make you more aware of where your business is and where it needs to be – to protect your business. You'll have a wider appreciation and a much wider base of knowledge as to how everything works – in terms of insurance especially, but also regulations, permits, licensing. It also gives you a broader view of all the players – speaking from the side of moving oversize loads. And with all the changes happening in the industry and the world, it's good to be able to see some of it and not be blindsided by it – or even to be able to play a part in shaping the future.
Given the names that come before you in this role, what does it mean to you to take the gavel?
It's just humbling. There are some true legends here, on both the crane and transportation side. To know that I get to follow in their footsteps is nothing short of an honor. And in 75 years, the first Canadian – we can't forget that. So, for me, it's a huge deal.
What is life like when you're not working?
I love to travel. I have some very good friends. I love to play golf and drink bourbon, or scotch, or both. Smoke a cigar once in a while. I love walks with my wife and our dog. I enjoy watching the boys play hockey. My two daughters are older, but I love to see my family. I love home time. Obviously, we're never too far from our work, but the home time truly matters to me.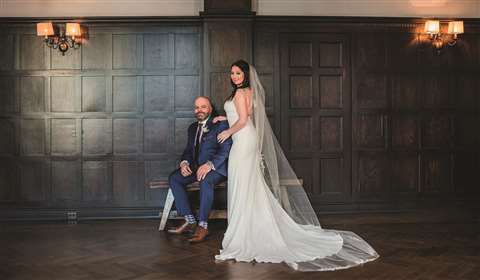 Is there something about you that SC&RA members wouldn't know?
Well, before I got into trucking, I was on track to become a member of the Royal Canadian Mounted Police – a Mountie. But the waiting list was just too long, so I ended up getting into trucking. At the end of the day, given your career trajectory, how important was it for you to become a member of this Association?
Professionally, anyone that knows anything within this industry knows what it means. It's a boost of confidence, a badge of honor, recognition, credibility. You establish relationships with experts from around the world, and if you so desire, you can truly effect change. But within that, you discover a type of family. Regardless of our ups and downs, the Association forms a type of support system because people end up knowing you as a whole person, and vice versa.
Yes, we compete, but we all want the same thing in the end. SC&RA allows us a place to appreciate one another, to work towards common goals and to be good stewards of this industry. There's a lot to be said for that.