A delegate's tale
By Steve Ducker24 May 2017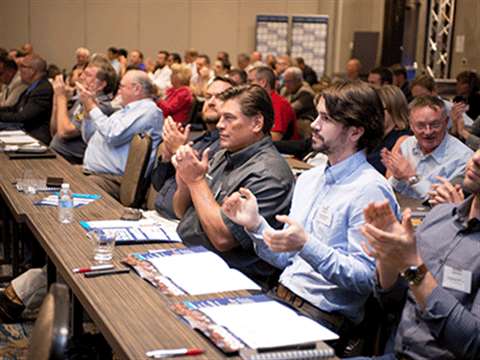 Tell us a bit about yourself
I'm Wesley Princen, I hold a Master's degree in Civil Engineering and I started my business – Aannemingsbedrijf Princen, of which I'm CEO – some 19 years ago. I've been involved in industrial demolition for almost 15 years.
My company has a big part in high voltage projects in Belgium. We place new cables, we clear and level terrains for the construction of new high voltage substations and pylons, we do the earthmoving and landscaping for the projects and a big part of our turnover is from the demolition, decontamination, dismantling and decommissioning of high voltage substations, aerial lines and underground cables.
In recent years we have bought several pieces of highly specialised high voltage equipment including a 70 t UHD rig.
We have done several major projects in the industrial sector including for example an entire NATO base that had to be demolished and cleared completely for the construction of a brand new 380,000 V substation named "The Stevinproject" . The work took almost seven months with a major part of our fleet.
When was your first WDS?
I first attended the World Demolition Summit in 2014. Since then I have attended all three (including Miami) with my fourth, in London, coming up this year.
How did you find out about it?
I heard about the WDS from the head sponsor Volvo with whom we have a partnership to equip us with some dedicated demolition excavators. They invited us first in 2014 and it was such an interesting event for us that we decided to participate every year.
What's the most important part of being there?
It's just the overall experience. There are some very interesting presentations every year that involve new techniques, niche markets , or major projects that shine new light on things.
But also the presence of a lot of collegues and some of the biggest demolition contractors of the world make it very interesting to network. And of course the great award dinner closes the event in style.
Have you ever entered for the Awards?
At the moment we have never entered for the World Demolition Awards but in future, this is certainly something that we can keep in mind. It's a great opportunity to place our company in the picture.
What would you say to someone thinking of attending for the first time?
The only thing I can recommend for anyone is – just do it. It's an great opportunity to meet new people in this sector, to meet the big brands of demolition equipment and to learn new insights.