A productive start to 2018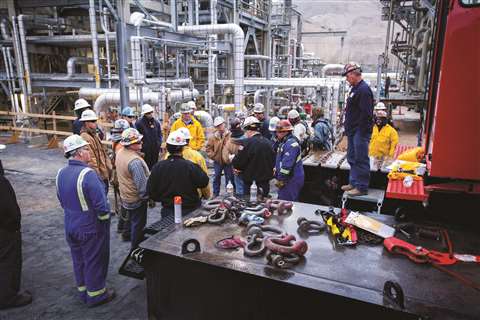 Finishing out a busy 2017, SC&RA's advocacy efforts throughout the second half of the year only built on the momentum established during the first half – paving the way for a productive start to 2018.
Transportation Advocacy
Moving forward with FHWA. In 2017, the Association completed four key initiatives with the Federal Highway Administration (FHWA).
SC&RA successfully advocated to have a seat on its Emergency Work Group, which was primarily designed for the Federal Government to recommend best practices to all 50 states.
Additionally, the National Coalition on Truck Parking formed about a year ago. SC&RA gained a seat on this FHWA committee, and also completed its role as a consultant for a contract involving the updating of FHWA pilot car best practices, law enforcement best practices, a first-of-its-kind national pilot training curriculum and a first-of-its-kind roadmap for possible and national pilot certification.
Further, two of the four initiatives comprise actual FHWA contracts involving permit systems and pilot/police escorts.
"SC&RA was again selected as a consultant for a project that will produce a FHWA-endorsed listing of best practices of state automated permit systems," noted J Rozum (MSA Delivery Service and SC&RA 2016-17 Transportation Group Chair).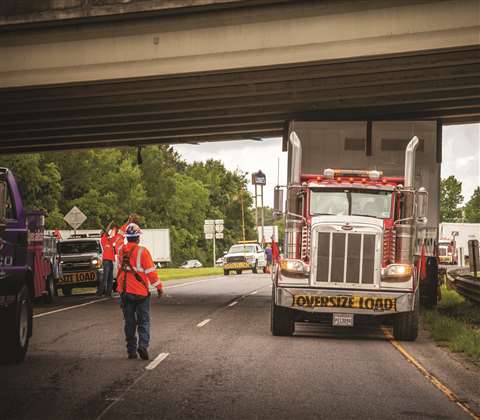 SC&RA Vice President, Steven Todd, added, "We're seeing more states become efficient with their permitting systems, and I think we've been successful in advocating to the Federal Government that it's important to document those best practices."
Freeing up nights and weekends. Todd also highlighted some continued success in Georgia and Illinois in regards to night and weekend travel. "We flipped Georgia from no-Sunday travel to Sunday travel. This win gives our members a clear travel path from Florida north, and also gives our members access to the Port of Savannah seven days a week."
Todd explained that Illinois is of note because, "…Illinois represents a small but growing number of states in recent years, as per SC&RA advocacy, that are now allowing limited oversize permit truck travel at night."
2018 Symposium focuses on the future. The 2018 Specialized Transportation Symposium is set for February 27 – March 2 (2018) at the Hyatt Regency St. Louis at the Arch (St. Louis, Missouri). Registration is currently open.
One stand-out session – How Changing Your Company's Values and Hiring Practices Can Lead to Greater Success – will be presented by Marcia Taylor, CEO, Bennett International Group, and Ellen Voie, President & CEO, Women in Trucking – and underlines a strong focus on women in the industry at the meeting. Audience members will experience how Taylor transformed Bennett into a $266 million logistics and freight services powerhouse with a distinctly feminine "we care" motto that reaches customers through loyal employees.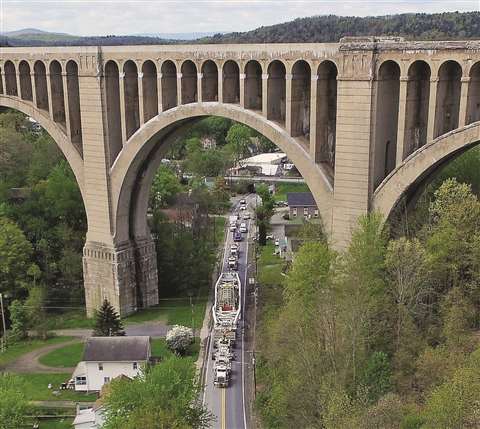 A busy October. October saw SC&RA accompanied by members to two different meetings. North of the border, Todd attended the Ontario Transportation Ministry to advocate for permit turnaround time and automation in Ontario – where he indicated that conversations and feedback certainly gave cause for optimism.
Ed Bernard (Precision Specialized Division Inc.) joined Todd in Ontario, and agreed that the SC&RA's points were very well received. "I think they were open to what Steven was speaking about," he said. "The overall issue is getting all the counties [in excess of 38] on board. Ontario is working on and through an in-house system at present, but in the meantime, they are implementing some other parts to the permit system that will be beneficial to us. And they are certainly open and receptive to further discussions."
Stateside, Todd met with the Michigan Department of Transportation (DOT) in October to also advocate for permit turnaround time and automation.
"While we received no assurance that they're going to immediately put out an RFP for automation" he said, "myself and our members did come away feeling as if they, like Ontario, clearly acknowledged the advantages not just to our industry, but to their government and the safety of the roadways."
Dave Merrill (Pahoa Express, Inc.) joined Todd. "Michigan seemed like they'd be interested in at least trying the automated system on a certain aspect, or up to a certain width," he pointed out.
Crane & Rigging Advocacy
A spreader bar is not "part of the load." The Federal Mine Safety & Health Review Commission held its open discussion of the Sims Crane appeal on June 30, in which SC&RA is an amicus curiae. According to Adele Abrams, Esq., CMSP (counsel for SC&RA, Mobile Crane Operators Group and Crane Owners Association), the four-member commission was split 2-2 during deliberations. But these are not "final" positions.
During oral arguments, Abrams emphasized the industry's position that a spreader bar is not "part of the load" – as was determined by MSHA (Mine Safety and Health Administration) and the administrative law judge's (ALJ) decision in the case against Sims.
Regarding the case, SC&RA believes it is important to continue to fight the ALJ's determination that a "spreader bar is part of the load."
Bill Smith (NBIS) said, "If this citation sticks, then any kind of below-the-hook lifting device could become part of the load – and workers can't conceivably do their job, because they won't be able to attach loads to various lifting devices."
OSHA extension success. Just two days before an impending deadline for crane operator certification and employer qualification requirements, OSHA published its final rule extending the deadline for one year to November 10, 2018 – in order for the agency to address stakeholder concerns over operator certification requirements in the 2010 cranes and derricks in construction standard. The requirements in question ensure that operators of equipment covered by the standard are competent to operate the equipment safely.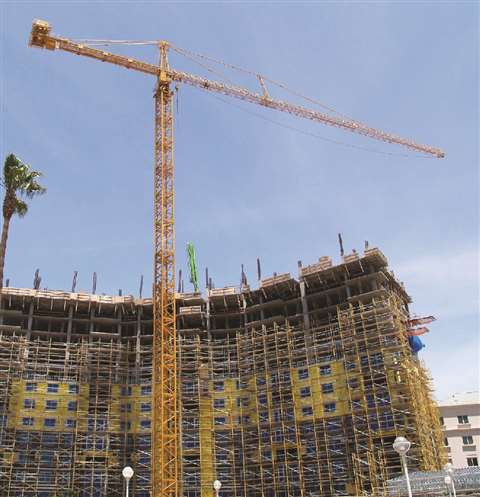 This fall, SC&RA wrote a letter in support of OSHA's proposed deadline extension. The Association believes the delay is necessary to ensure OSHA develops clear, concise language for industry compliance.
Weighing cranes on mobile scales. A task force was created to examine the weighing of cranes on mobile scales. The group is working to eliminate inaccurate weighing of cranes on mobile scales and will be developing a white paper and video to explain proper weighing techniques.
Three 'forces' to be reckoned with. SC&RA's Crane & Rigging Group Safety Education & Training Committee met at the Crane & Rigging Workshop in September and discussed three new task forces: Boom Dollies, Weighing of Cranes on Mobile Scales and Hazard Preparedness. The Hazard Preparedness Committee would develop best practices for reasonable preparation before, during and after major weather events or natural disasters, as well as guidance on how to deal with the media when such events occur.
ELDs: This is Really Happening. Important for both Crane & Rigging and Transportation members is the December 18, 2017, ELD (electronic logging device) compliance date.
Dave Osiecki (Scopelitis Transportation Consulting) emphasized the importance of "de-mystifying rules," reading the actual FMCSA language within those rules, team training, reviewing and updating company policies and procedures, using available resources and breaking information down into "bite-size" pieces. An SC&RA webinar on this topic is available for viewing at scranet.org/webinars.
Representing Members at ICSA. The International Crane Stakeholders Assembly (ICSA) met in November in Amsterdam. SC&RA attended, along with several member companies.
Member representative Ingo Schiller (Tadano America) attended. "The meetings are a prime source to learn about regulatory changes and shifts in industry trends," he emphasized, while also commending SC&RA's contribution(s). "SC&RA is able to quickly provide information about the challenges and preferences of their members into the conversation. This ensures that the concerns of SC&RA members are addressed by ICSA and that the views of SC&RA members are a meaningful part of the discussion."
– As 2018 approaches, SC&RA is excited to celebrate its 70th anniversary. For more information, visit www.scranet.org.