A tale of two halves for Toro
By Helen Wright25 May 2016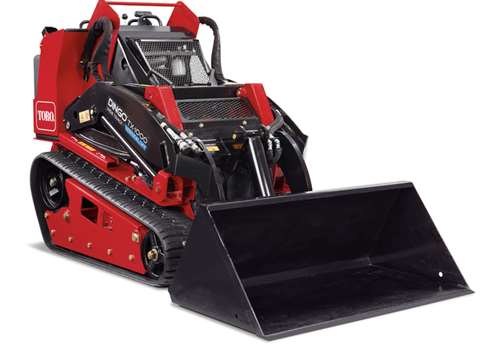 Strong demand for landscape contractor, golf and specialty construction equipment has fuelled revenue growth in manufacturer Toro's professional division.
For the six months to 29 April, 2016, Toro said its professional segment revenues stood at US$934 million (€837 million), up 4.7% year-on-year, while income jumped 17% to total US$142 million (€127 million).

Toro's total revenues, including those from its residential division, grew 1.7% year-on-year in the first half to US$1.32 billion (€1.2 billion) while net income was US$145 million (€130 million) compared to US$125 million (€112 million) for the same six months last fiscal year.
"We were pleased by the strong sales in our professional segment, particularly for our landscape contractor and golf products at the start of our key selling season," said Michael Hoffman, Toro chairman and CEO.
"Similarly, we are encouraged by the positive momentum we are seeing from our specialty construction business as we continue to strengthen our position in the industry. We are experiencing strong demand for our new Dingo TX 1000 compact utility loader, which has been well received by landscape contractors and rental houses alike."
"Now, in the midst of our key selling season for spring and summer products, we are encouraged by solid retail demand across our businesses and the strong margin improvement in both segments.
"However, we acknowledge that the mild winter conditions we experienced earlier this fiscal year resulted in higher inventory levels at both the company and in the field. This along with expected softer preseason retail demand for snow products will present a headwind in the second half for shipments of our residential snow and Boss professional snow and ice management equipment.
"Going forward, we will increase our efforts on those things within our control, including reducing inventory levels for the second half of the fiscal year."
The company now expects revenue growth for fiscal 2016 to be flat to up 2% and net earnings per share to increase to about US$3.9 (€3.5) to US$4 (€3.6).