Access exclusive: Terex president and CEO sits down with KHL
By Euan Youdale and Lindsey Anderson25 February 2016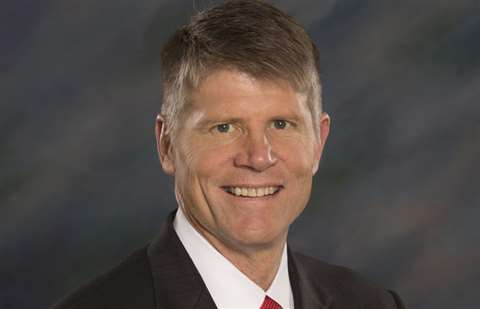 It has been just over 90 days since John Garrison, the former Bell Helicopter president and CEO, replaced Ron DeFeo as Terex Corporation president and chief executive officer. Garrison, along with Genie president Matt Fearon and Karen Stash, senior director, global marketing and product management, spoke with Lindsey Anderson (editor of Access, Lift & Handlers) and Euan Youdale (editor of Access International) at The Rental Show on Feb. 22. The following excerpts are from the interview, which will run in both magazines' March issues.
KHL Group: What was your introduction to Terex?
John Garrison: The first plant I visited was Genie and it was actually before I was employed. I was on vacation! (Laughs.) I hadn't even started. We went to Redmond and to Moses Lake, WA, so I had the opportunity to see their Lean implementation; had some time to spend with the product and product development teams; I had a chance to experience the products. I'm a big time products person. My background is around engineered products, so I really enjoyed the product development, manufacturing side and sales side of these highly engineered products. That was my first true introduction - being in plant. Obviously, I knew about the company, I knew Ron (DeFeo). When I was at Case Corporation, Ron and I overlapped. We didn't know each other, but I've been around the industry. I also had the chance to go up in the SX-180. It gets way up there…
KHL Group: How will your experience from Bell Helicopter shape the future of Terex?
Garrison: I've spent most, if not all, of my career in seasonal, cyclical businesses so I understand business cycles. I have a strong belief that you invest in your products and your services throughout the cycle because I've seen companies that haven't done that and then they suffer not only in the down cycle, but then they also never truly recover in the upcycle. I call it coiling the spring. We are going to make the right investments, we are going to control our costs on the manufacturing side, and when the market overall rebounds, we are going to spring back to where we started.
KHL Group: Can you talk more about the Zoomlion and Konecranes deals?
Garrison: I can't really comment other than what we've said publicly. On the Konecranes side, our Board has not changed its recommendations to continue with the merger… We did announce that we did pause the detailed integration efforts because, frankly, we've been doing a lot of great work on the integration, but we felt given the uncertainty, that it was better to pause the detailed integration. I told Matt (Fearon), he and his team don't have to be worried about that.
Regarding Zoomlion, we will evaluate the offer thoroughly, between ourselves, legal and financial advisors. When the analysis is complete, we will make the appropriate announcements, but until then, we really can't comment. Everybody also wants to know when, but I can't even comment on timing. It's very difficult to predict, so I can't even predict.
Zoomlion has said publicly that they would not go hostile so 'amicable' is an appropriate word.
KHL Group: What's next for the super boom line?
Matt Fearon: The 180 was a brand-new market. We pushed that market up to 180 feet. It has been very widely accepted and positive - all over the world. [The success] is not isolated to any one market.
After the 180, we came out with the 150. There already was an established 150 market, but the fact that the market pushed up into the 180-foot-range, it opened up the market for the 150, so that has been good as well.
It was something we said we'd be focusing on, and we're continuing down the path.
For the entire interview with Garrison, Fearon and Stash – which includes coverage of Genie's 50th year anniversary, in-depth discussions about the global telehandler and AWP markets, Genie's manufacturing presence in China, and what's next for the company, please see the March issues of Access, Lift & Handlers and Access International.
Subscribe to AI and ALH ahead of the March issues being published.