ACT Crane and Heavy Equipment adds 16 Demags
By Alex Dahm14 November 2020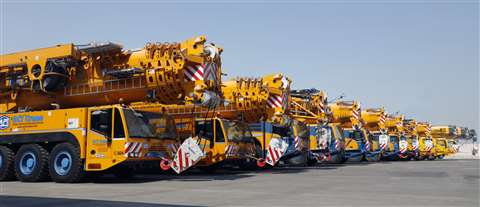 Crane rental company Arabian Consolidated Trading (ACT Crane & Heavy Equipment) has ordered 16 new Demag cranes.
The Saudi Arabian company has put four new AC 160-5 and two AC 300-6 all terrain cranes into operation. Following these are four of the 100 tonne capacity AC 100-4 all terrains, four AC 250-5s, and two AC 500-8 500 tonners.
"We have an excellent and longstanding business relationship with ACT Crane & Heavy Equipment and are very proud of the fact that our products meet their exacting requirements. It's proof of the quality behind these products and of the trust we've earned," said Deepak Jain, Middle East Tadano Demag senior sales manager.
In addition to cranes, ACT Crane & Heavy Equipment has several other businesses, including industrial trade operations, turnaround services for petrochemical and petroleum plants, industrial cleaning, emergency medical, and several more.