Aerials lead Terex return to profit
By Chris Sleight16 February 2012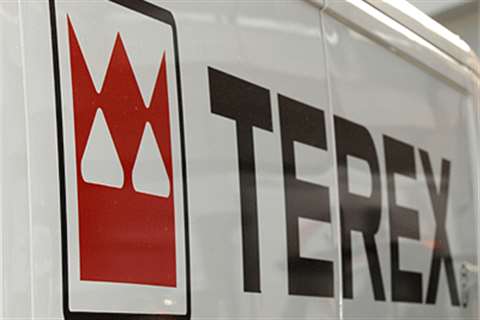 Terex Aerial Work Platforms saw the biggest increase in revenues of all the Terex divisions in 2011 posting a 63% increase to US$1.75 billion, with operating profits of $86.3 million compared to just $2.8 million in 2010.
The company said the outlook for the AWP business remained positive, "with the North American rental channel in a full replacement cycle and in need of new equipment."
Although increasing dramatically, Terex AWP's sales are still below the peaks of 2006, 2007 and 2008 when sales were around the $2.5 billion level.
The Construction segment, which sells equipment such as excavators, skid steer loaders and backhoe loaders, saw revenues climb 39% to US$1.5 billion, but the business still recorded a loss of $18.4 million.
Although this was an improvement on the $52 million loss of 2010, a statement from Terex said the Construction segment "continues to be our most challenging operation."
Overall, Terex achieved an operating profit of $82.1 million last year, compared to 2010's loss of $73.8 million. Net profits for 2011 stood at $40.5 million, compared to $359 million in 2010 - the company would have made a significant net loss in 2010 were it not for the sale of its mining business. Revenues from continuing operations in 2011 stood at $6.5 billion, a 47% increase on the previous year's figure of $4.42 billion.
Terex chairman and CEO Ron DeFeo said,"During 2011 we made significant investments and improvements and implemented actions to set us on a course towards improved profitability in 2012 and beyond. We have seen further recovery in many of our end markets as utilisation rates improve and existing fleets age. This is consistent with an overall improving construction and economic environment."
One key reason for the growth in Terex's top line was the addition of its Materials Handling and Port Solutions (MHPS) division in 2011, which contributed $617 million in revenues, although it made an operating loss of $19.2 million.
Apart from the AWP division, the other Terex business to see profitable growth last year was Materials Processing (MP segment), where revenues were up 28% to $682 million, and operating profits were $60.4 million - a 147% rise on 2010.
These profits were offset by losses in both Terex's cranes and construction equipment businesses. Although revenues from Cranes sales grew 12% to a fraction under US$ 2 billion in 2011, the division recorded a US$ 19.8 million operating loss, compared to a profit of US$ 33.5 million in 2010. However, Terex pointed out that the cranes business was in profit for the fourth quarter of the year following the appointment of a new management team earlier in 2011.
The loss-making Construction division, meanwhile, said issues included the implementation of Tier 4 Interim/Stage IIIB engine requirements, weak end-user demand for road building equipment, and other weak markets such as the US residential construction sector impacting on the demand for its products. "We believe we have now positioned the segment for profitability in 2012 and will be focusing on geographies and products where we have the greatest profitability," the company added.
Outlook
Terex says it expects to achieve sales of between $7.5 billion and $8.0 billion in 2012, an increase of 15% to 20%, excluding the impact of acquisitions made in 2011. Operating income is expected to see a steep rise and is forecast to come in at between $475 million and $525 million as profitability improves across the board and Terex is able to pass on to customers some of the price increases it experienced in 2011.