AFI launches MEWP hire app
By Euan Youdale25 August 2020
AFI has developed an app which allows users to create a trade account and register their details and browse machines available for hire. Customers can also request, retrieve, view, and accept or decline quotes on selected machines, wherever they are, on a smartphone device.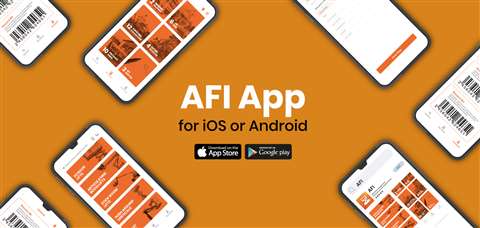 The fully integrated AFI MEWP Hire App, developed by the rental group's service team, allows new customers to register for an AFI account and quickly place a MEWP hire order via it. Existing customers can use their smartphones and their current online login details to access their AFI online account 24 hours a day from home, from site, or wherever they are.
Luke Roberts, head of digital transformation, AFI Group Services, said, "AFI has started a journey to lead the industry with technology. This App has been over a year in the making. Covid-19 has had the effect of accelerating the adoption of digital processes, by our customers, across all sectors. Whilst out on site, you will be instantly connected to see what machines you have on hire, hire and off-hire machines, or watch familiarisation videos anytime of the day."
The AFI App is part of a wider digital transformation strategy to make it easy for customers in different sectors, to do business with the AFI group of companies. It was originally designed before the pandemic for a growing number of customers working remotely from tablet and mobile devices. In addition to making it easy to hire MEWPS online, it offers an off-hire and view order history facility as well as access to a host of information and resources.