AFI makes green investments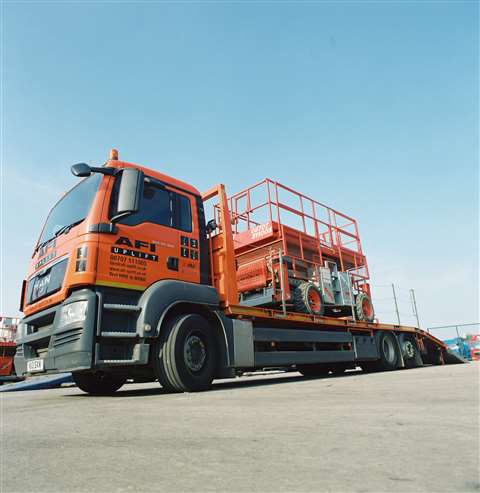 UK-based AFI-Uplift has purchased 35 new Niftylift platforms as part of a major green investment in its hire, delivery and service van fleet.
The platforms include five hybrid Height Rider 21 4x4 (HR21 4x4) self propelled booms. They have a working height of 20.8 m, an outreach of 12.8 m.
The all-wheel-drive hybrid boom can automatically utilise its electric motor to boost power whenever needed. This allows the machine to operate with a smaller engine, reducing fuel consumption.Its exhaust purification system then further reduces CO/Nox particulates and noise emissions. A first for the AFI fleet, the HR21 can also operate on battery alone.
Other Niftylift models on order are the HR10, HR12 and HR15N models.
AFI has also purchased 21 MAN and DAF truck and tractor units, including the latest truck body designs from Sterling. In an additional investment of more than UK£500000, AFI has bought 12 King access trailers.
All of the new trucks are fitted with telemetry systems to allow monitoring of vehicle and driver performance. This helps to improve driving styles, said the company, which in turn will bring safety, fuel efficiency and emission reduction benefits.
Another feature is four-fold ramps that create less drag than other types of ramp, and achieve better miles per gallon and lower emissions, explained the company. Both the trailers and truck bodies have a number of integrated safety features, such as fall protection and side walkways.
AFI bought a further seven Citroën Berlingo Enterprise vans to reduce the carbon footprint of its service van fleet. The 1.6HDi 90hp vans are smaller than other AFI vans and so will reduce CO2 emissions and improve fuel economy. They will also be fitted with the telemetry systems.