AFI platforms for warehouse refit
By Euan Youdale04 April 2016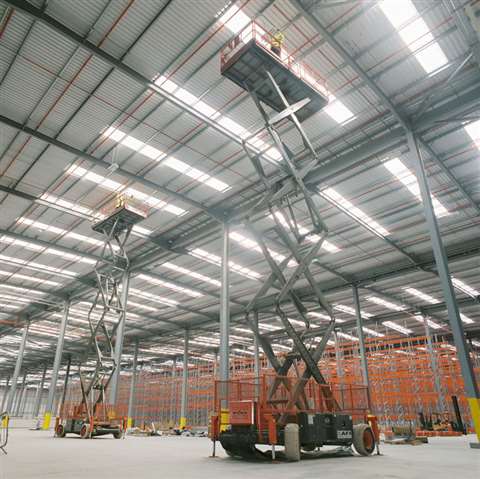 Over a 10-month period, mechanical and electrical engineering specialist Imtech Engineering Services North rented a 24 scissor and boom lifts from AFI with working heights ranging from 9.90m to 21.20m.
The AFI machines helped Imtech to carry out mechanical and electrical installations internally and externally, during the construction of a 500000 square feet warehouse and office facility in Bolton, UK.
Paul Egan, Imtech engineering services north site manager, said, "For the most part we knew which machines we required, but when we were faced with the challenge of getting a machine to fit between a narrow section of racking, AFI conducted a site visit and recommended a Niftylift HR15N boom lift which was ideal as its slim dimensions fitted within the restricted space but it still gave us the reach to clear the top of the racking."
Both diesel and electric scissor and booms lifts were hired which included Skyjack, Haulotte, JLG and Niftylift models, some of which were fitted with wheel covers and nappies to protect the logistics centre's floor from any possible damage.