Aggreko attains Carbon Trust Standard
By Thomas Allen28 January 2020
Aggreko has committed to becoming a 'green' temporary power company by gaining ISO certification and getting the Carbon Trust Standard.
The Carbon Trust Standard, which replaces the Carbon and Energy Management and Reduction Scheme (CEMARS), is an independent certification of an organisation's achievements in managing and reducing carbon emissions.
ISO 50001:2018 is an international standard for energy management. It entails implementing and maintaining an energy management system, and requires a systematic approach to continual improvement.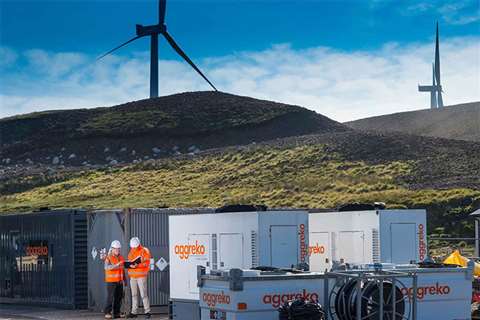 Chris Rason, Northern Europe Managing Director at the UK-based company, said, "Through verified environmental impact data, regulation compliance will be ensured, which in turn will help our customers.
"Working with the Carbon Trust closely will allow us to benchmark our performance and, perhaps most importantly, identify opportunities for improvement and implement these."
Aggreko's commitment to reducing its energy consumption, minimising its carbon footprint and promoting sustainable energy usage has consequences for both its internal and external activities.
For instance, Aggreko has switched its electricity contract to 100% renewable electricity, meaning that the electricity used to power Aggreko's Service Centres is generated entirely by offshore wind generators.
The company is also reviewing its vehicle fleet. Aggreko has already taken steps to increase energy efficiency and reduce emissions by using vehicle tracking, driver training and more electric plug-in vehicles.
Externally, the company is looking to increase the fuel efficiency of its fleet and solutions offerings to customers.
It can provide generators that work with alternative fuels such as natural gas, biofuel and hydrotreated vegetable oil (HVO), and it provides remote equipment monitoring to identify where efficiency gains can be made.
Aggreko has also developed modular photovoltaic and hybrid solutions that comprise batteries and solar panels
One current example of a hybrid solution being implemented by Aggreko is a 24MW gas-battery system being installed at United Steel Industries' Fujairah steel mill in the United Arab Emirates. Read about it in our gensets feature from the January-February issue of International Rental News.
Aggreko also regularly reviews its products to ensure they comply with the latest emissions standards.
Rason said, "Delivering sustainable growth and limiting the impact our business has on the environment is extremely important for Aggreko.
"As a business, we have made a number of commitments and by implementing ISO 50001, and getting the Carbon Trust Standard, we will ensure that we continue to improve our energy efficiency."