Aggreko wins Tokyo Olympics contract
By Murray Pollok14 December 2018
Aggreko has won the contract to provide temporary power for the 2020 Olympic and Paralympic Games in Japan, with an estimated contract value of US$200 million.
The Tokyo Organising Committee awarded the contract to Aggreko's subsidiary, Aggreko Events Services Japan Ltd.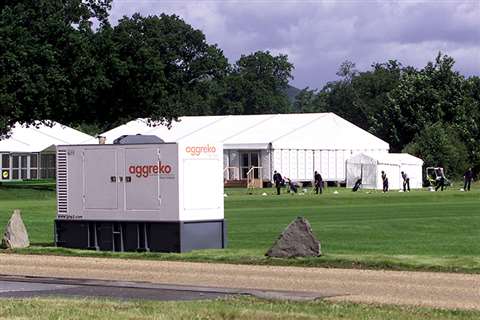 Aggreko will provide temporary medium and low voltage power for 43 competition venues, the Athletes Village and the International Broadcast Centre, ensuring reliable power for all the venues and uninterrupted television broadcast.
Chris Weston, Aggreko's CEO, said; "We are delighted to have secured what is one of the most prestigious event contracts won by Aggreko.
"Our experienced team will support the Tokyo 2020 Organising Committee to ensure our role in the success of the 2020 Olympic and Paralympic Games is flawlessly delivered."
This is the latest high-profile sporting contract that Aggreko has won, with recent projects including this year's PyeongChang Winter Olympics, the Gold Coast Commonwealth Games, the European Championships in Glasgow and Ryder Cup in France.