Al Faris orders 25 Liebherrs
By Christian Shelton19 January 2018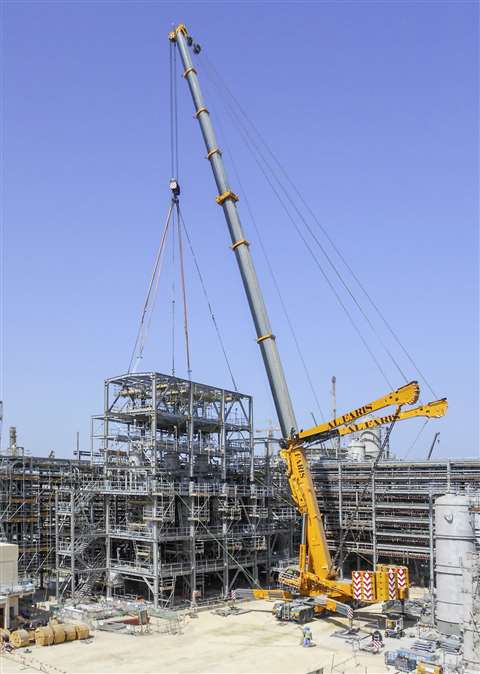 Dubai, UAE–based crane rental, transport and services company Al Faris has ordered 25 new Liebherr cranes.
The order comprises: five LTM 1070-4.2s; two LTM 1130-5.1s; six LTM 1160-5.2s; four LRT 1090-2.1s; and eight LRT 1100-2.1 rough terrain cranes.
The total order has a value of around €18 million (US$ 22 million), said Liebherr.
Al Faris is one of Liebherr's largest customers with around 400 of the manufacturer's cranes in its fleet. Liebherr says the latest order marks Al Faris's 25th anniversary.