Al Qudra master plan unveiled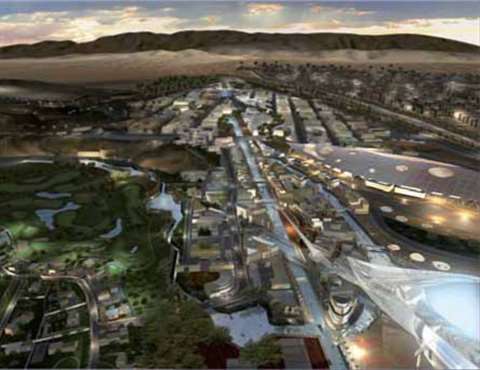 HOK International and HOK Sport have created a master plan design for the Al Qudra Real Estate in Al Ain, Abu Dhabi, UAE, which will house some 115000 people.
It will comprise 30000 apartments, 3500 residential villas, 800000 m2 of shops and leisure facilities and 1.5 million m2 of office space, and will also include a multi-purpose dome, with a 40000 seat enclosed stadium.
The scheme is designed to encourage energy efficient, water-based transport, with canals and waterways linking the various areas, while recycled water will be used for replenishing the waterways, landscaping and city 'shelter belts', which are designed to keep the desert at bay.