Aldimak is new Terex Trucks dealer in Spain
By Leila Steed18 July 2019
Terex Trucks has added Aldimak to its dealer network in Spain, in order to strengthen its presence in the country.
Based in Barcelona, Aldimak will offer Terex's largest articulated hauler, the 39 tonne TA400, and the 28 tonne TA300 model, which now comes with two additional forward gears – eight in total – as well as four reverse gears.
The dealership will provide servicing and repairs for the models from its two subsidiaries in the Lleida and Girona regions.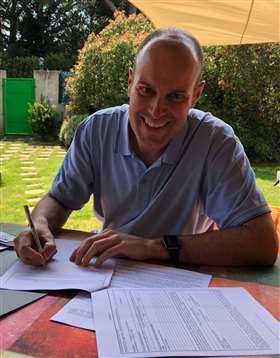 Jaume Alberich, Commercial Director at Aldimak, said, "I believe that Terex Trucks' articulated haulers, the TA300 and TA400, will be a great addition to the current offer in the Spanish construction equipment market.
"This addition has enabled us to further improve our product portfolio at the dealership and we are excited to introduce our latest offering to our customers."