ALE completes load out for Thai LNG facilities
By Ian Vallely28 January 2016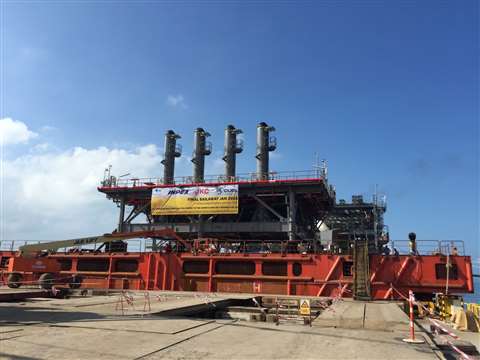 ALE has completed the final module load out for the Ichthys project onshore LNG facilities in Thailand.
ALE's Thailand branch was contracted by project management and engineering company CUEL to perform the load-out, site move and weighing of 151 modules of oil and gas pipework equipment.
The modules varied in weight from 24 to 1,928 tonnes and ALE used a maximum trailer arrangement of 120 axle lines and five power pack units throughout the operations.
ALE has received an award from CUEL for world class safety performance as the team achieved 732 consecutive days without a loss time injury during the project.
ALE's engineering manager, Worrasak Noenpa, who managed the project and ALE's scope in Thailand, said: "ALE were required to complete the complex module load out engineering design in collaboration with CUEL and the main contractor. Whilst it was challenging, we made sure all risks were mitigated and we found that the adjacent sea wall offered protection from wind and sea swells, ensuring relatively risk-free load outs."